Pioneering building intelligence and digital experiences.
River South is the first development in the South-Central Waterfront Initiative. Overlooking Auditorium Shores and Austin's skyline, the project will bridge the gap between the city's Downtown and South Congress district. We are providing advanced, modern technology to deliver tangible value to the end users and create a future-proofed, intelligent building.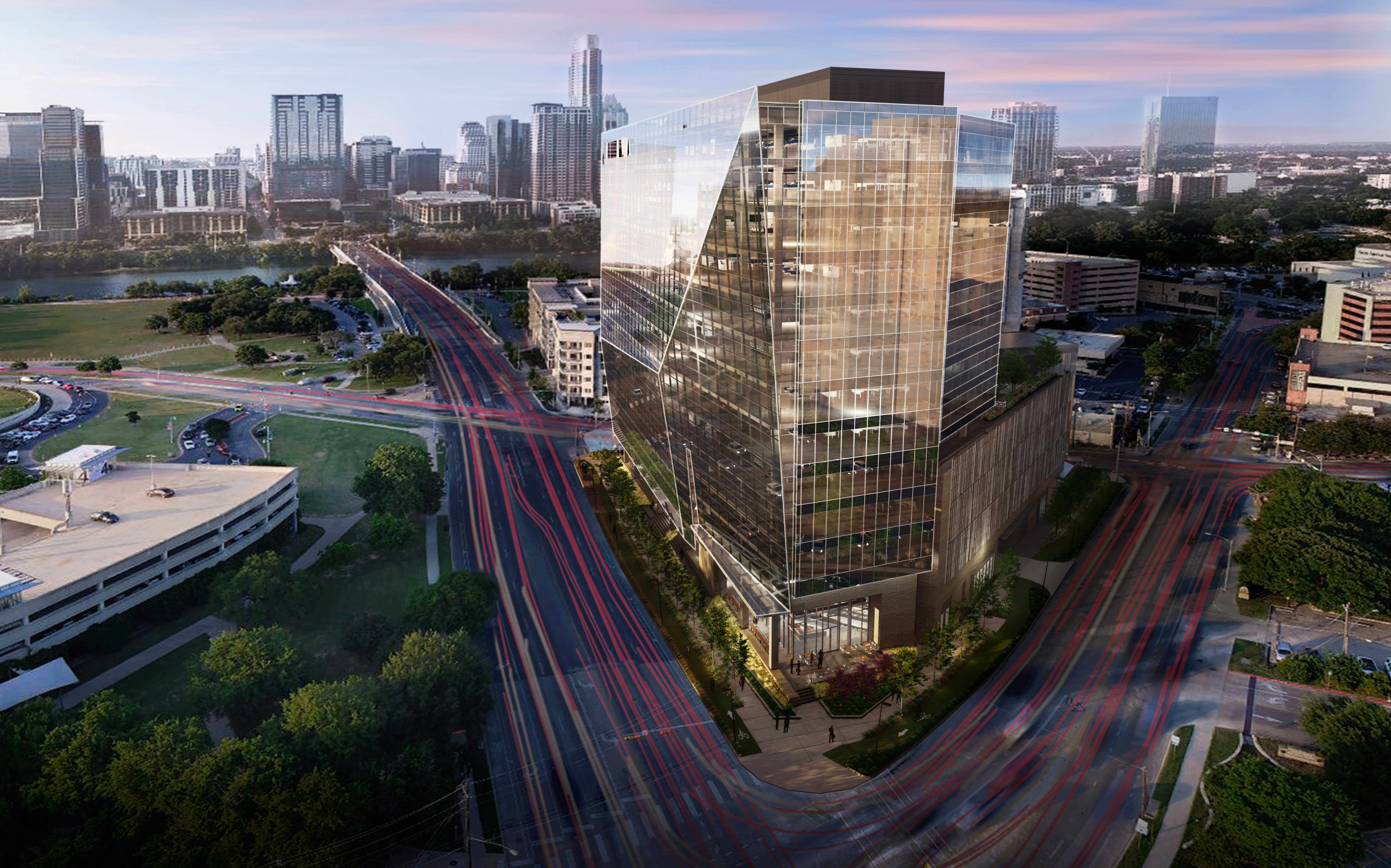 A tech-driven eco system.
Intelligent buildings not only deliver interactive spaces, they also enhance the value of the asset, ensure financial returns and provide a unique, differentiated user experience. A key requirement for the digital strategy was the need for solid foundational infrastructure that is both open and modular.
These flexible systems mean that River South will not be constrained by the present day, instead it can adopt and seamlessly blend future technology.
Intelligent thinking for future proofing.
We wanted to understand our client's aspirations, friction points and requirements. We travelled to Austin to host workshops, run site surveys and spend time with the operators to fully understand and analyse their workflow. By listening to their ideas on how the management platform should run, we were able to design systems that will improve their experience. By taking this time to understand our client, we could define the digital enablement specifications, integration platforms and technology.
With forward thinking tech and a user-focused approach, River South is an exciting addition to Austin's booming community.