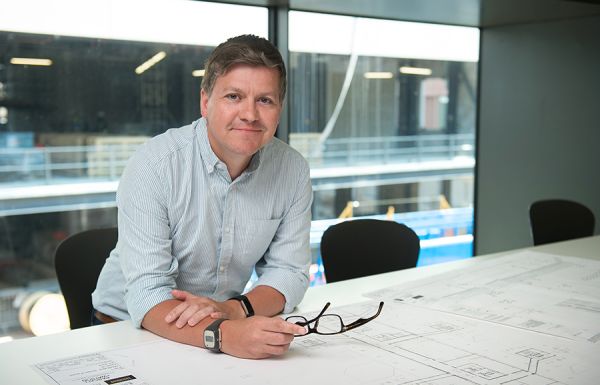 Fresh out of university with a newly acquired degree in furniture design, my passion for art and architecture led me to a role in a lighting design company. I've been hooked on light ever since. Since joining Hoare Lea in 2005 I have worked on many stunning projects, including Hazza Bin Zayed Stadium, South Place Hotel, and Riverwalk. I also somehow found the time to complete an MSc in Light and Lighting Design at the Bartlett School of Architecture.
Biggest design challenge.
One of the most challenging projects I have worked on has actually been our very own offices in King's Cross, Western Transit Shed. Tight timescales, design pressure, and the fact it was to become our new home meant that the final product had to be exceptional. We exceeded those expectations.
Engineering human experiences.
It's always a highlight for me when a team can celebrate a successful project or award, especially when everyone's efforts become tangible in a beautiful finished project. I recall watching children engaging with and enjoying the beautiful light effects when we illuminated a UNESCO World Heritage site. These rare little moments are our own rewards.