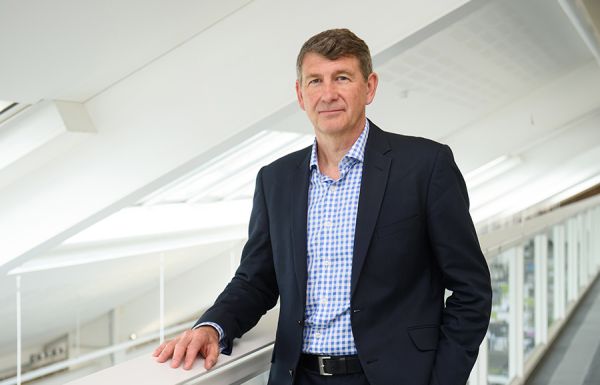 After completing an electrical apprenticeship, I joined our Plymouth office in 1983 as a Junior Design Engineer. I then left the Plymouth office to study full time at university in London for my honours degree and re-joined the firm, this time in London. While I have 30 years of experience within the industry, for the past 15 years I have focused on the corporate workplace, data centre & mission-critical, and residential sectors.
Biggest engineering challenge.
The King Abdullah Financial District is a 1.6-million m2 mixed-use development. It was designed to be the new centre for Middle East trade and finance, and was a test of our collaboration and communication skills, working with an international architect and multiple international design teams. The completed structures are quite incredible, and include a breathtaking split-tower with connecting podium.
A defining moment.
Following the devastating earthquake in 2010, we supported Weston Williamson Architects in the design of a flagship telecom retail unit in the Haitian capital of Port-au-Prince. The country was attempting to rebuild itself and this kind of social space was so important for helping communities get back to their normal lives. Following extensive modelling, we were able to create a linear façade for the building that allowed efficient solar shading and a strong performing durable skin. The store opened for business in January 2011, less than 12 months after the earthquake. I find it humbling that a small commitment from a UK consultancy team can have a big impact on people's lives, anywhere in the world.