Podcast: the psychology of sustainability.

Listen to episode 18 now.
The Exploration podcast is a place for curiosity, creative thinking and conversation. Each episode, join our Director of Innovation Andrew Bullmore and a variety of guests as they discuss the big topics shaping society, planet, and the built environment.
You can find us on iTunes by searching Hoare Lea, or using the player below.

In episode 18…
…recorded specially for COP26, Andrew talks to Dr Melissa Marselle, an Environmental Psychologist at the University of Surrey. Together they discuss how our psychological wellbeing intersects with contact to nature, and the principles of good biophilic design and biodiversity promotion in supporting positive mental health.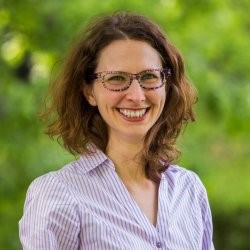 The last 18 months have impacted the collective consciousness around land use, contact with nature, and the value of green spaces – but what does psychological research tell us about their importance?