Black History Month; here and now.

Thanking Dr. Kizzmekia S. Corbett.
October marks Black History Month in the UK. This is a time to celebrate the people from African and Caribbean backgrounds who have been a fundamental part of British history for centuries, although their contributions to society are often overlooked, ignored or distorted.
Click here to visit the event website.
This year, we're going to celebrate the achievements of three people with ties to the sectors we work in, representing the past, present and future. Last week we learned about the achievements of Alexander Miles in the world of Vertical Transportation.
Present: Dr. Kizzmekia S. Corbett.
Healthcare and Science & Research.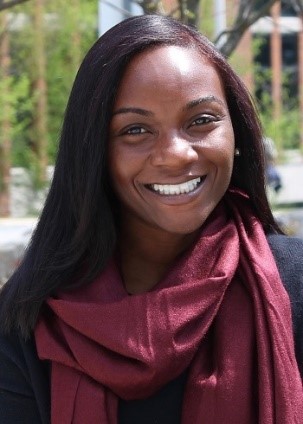 Dr. Kizzmekia S. Corbett is a research fellow and the scientific lead for the Coronavirus Vaccines & Immunopathogenesis Team at the National Institutes of Health (NIH) in the USA.
With 15 years of expertise studying dengue virus, respiratory syncytial virus, influenza virus and coronaviruses, Corbett was the lead scientist on the Moderna Covid-19 vaccine team. Following its successful trial, the vaccine is now helping protect the global population.
Alongside her research, she is an advocator of STEM education; supporting and growing the next generation. She is also passionate about raising vaccine awareness in the community, encouraging those with doubts to embrace modern medicine.
Next week, we'll hear about Dr Anne-Marie Imafidon MBE and her work to inspire the next generation of young women in STEM.