Oliver Spencer | Wolfgang Buttress
An English meadow in Soho.
reverie.
rɛv(ə)ri/
Noun
     – A state of being pleasantly lost in one's thoughts; a daydream.
The word sustainability can often become corrupted, sometimes even meaningless and can sadly end up masking important and real environmental issues. Industries and global brands are now taking a much more conscious effort to evolve their businesses in greener ways, including the fashion industry.
Oliver Spencer, a leading menswear fashion brand, is committed to sourcing and manufacturing its fabrics and garments to minimise the use of energy and chemicals.
Wildflower surroundings.
Reverie is a collaboration between Oliver Spencer and Wolfgang Buttress, award winners in their own fields of fashion and sculpture respectively. An immersive experience, Reverie invites the public to explore and sit within a sculptural environment planted with wildflowers, bee-friendly plants and Flax (used to fabricate linen), highlighting the challenges facing pollinators and the need and desire to create more sustainable fashion.
For Reverie, our Audiovisual experts designed an enveloping sound system that transports visitors from the Oliver Spencer store in Soho, Central London, into an evolving meadow. The system is a 360° arrangement of distributed loudspeakers integrated within the manmade meadow. We used high-powered, small form-factor loudspeakers to enable maximum discretion.
One can internalise sound and scent in a way that can directly engage with emotions and memory. The idea can become transportive.Wolfgang Buttress
 
Evolving audio.
The audio itself is driven by a central show controller. This automates space panning and time-of-day triggering of the sounds of the English countryside – as well as its wildlife and newly discovered bee communication signals recorded by Dr Martin Bencsik.
The result is immersion in a unique space, which provides both a powerful environmental message and a moment of contemplation amid the chaos of a bustling retail scene.
If you close your eyes, you really are taken elsewhere… something we'll need to implement in more retail environments of the future.Oliver Spencer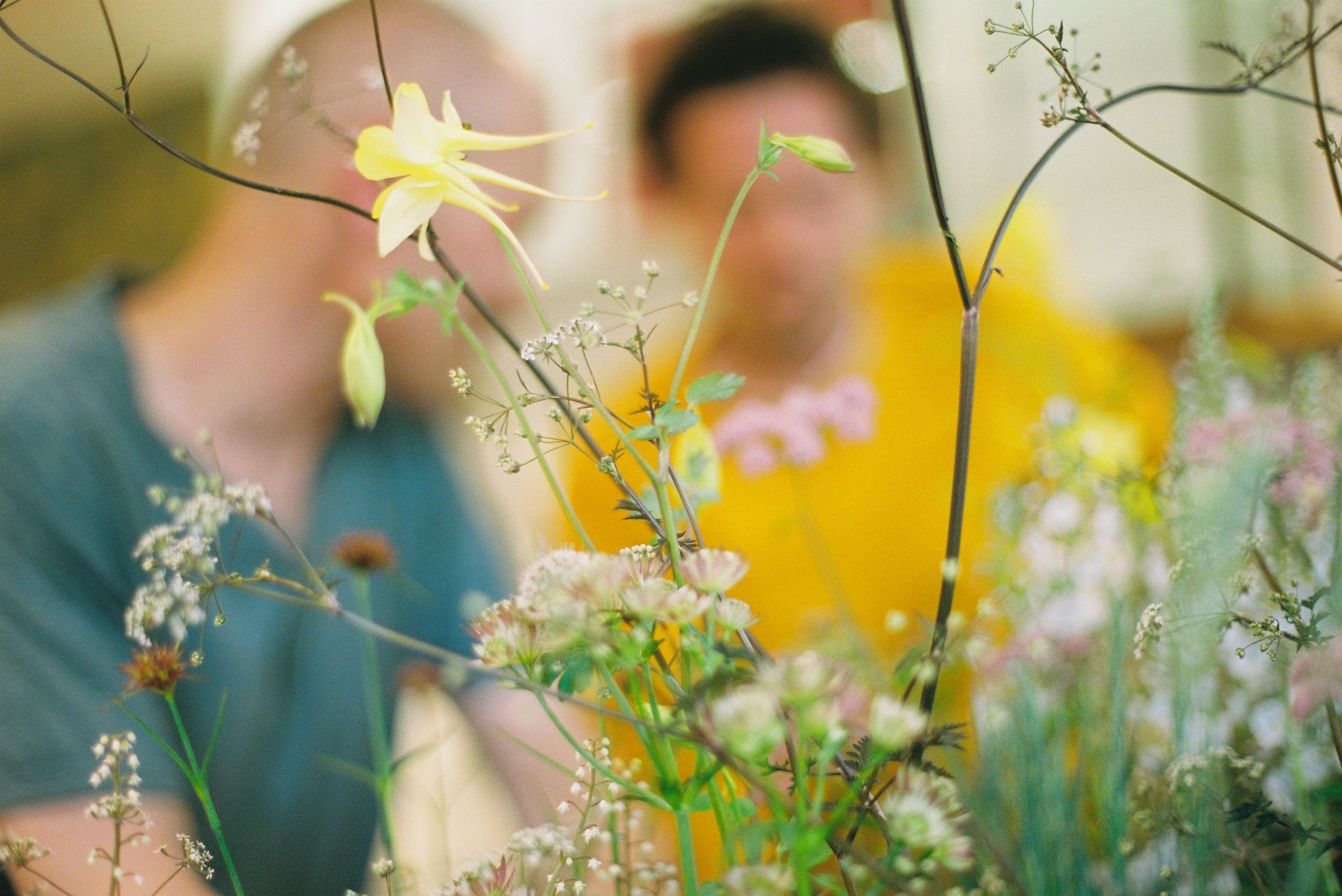 Since 2015, our Audiovisual team has had a creative working relationship with the artist Wolfgang Buttress, after designing a 3D soundscape for The Hive, the UK's Pavilion at the World Expo in Milan. Together, they are working on soundscape and audiovisual designs for Wolfgang's pieces in Taiwan, New York, and Perth.
Reverie is in place until 10 June at Oliver Spencer, 81 Berwick St, Soho.