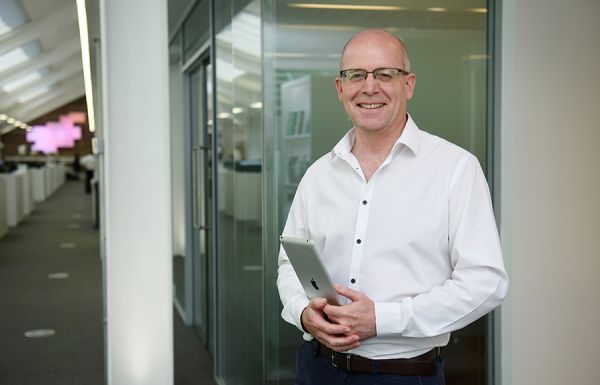 Having studied Environmental Engineering, I still get the 'are you a tree hugger' reaction! I have more than 30 years' experience within the industry, both in contracting and consulting. I joined the Hoare Lea London office in 1991. The most rewarding projects that I have had the pleasure to work on are those where clients really push to improve upon environmental challenges and targets, beyond just being code compliant.
Engineering human experiences.
Having been involved with the Queen's Terminal at Heathrow, I've seen first-hand the human impact our industry can have. I worked on the project from its inception and hearing the pleasure expressed by passengers and staff who use the building has been fantastic. To have been part of the team that created and delivered the end product – one that is used with ease and delight by the public – gives me an immensely proud feeling whenever I visit.
Biggest engineering challenge.
By far my biggest challenge was working on the energy strategy for Terminal 2. We had many varying factors to negotiate: we needed to reduce the effect of solar gain, but also get as much daylight as possible into the building; and at the same time, build and assemble an energy generation strategy that met the very demanding targets from the Greater London Authority (GLA). The scheme we proposed and the manner in which it was presented to the GLA set the standard for others to follow.