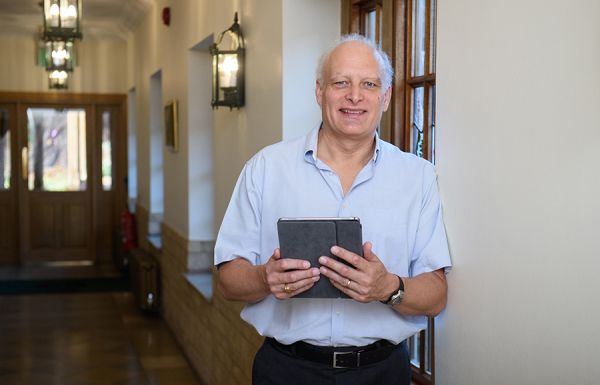 My grandfather was an engineering draftsman and my father and uncle had a great interest in architecture – so I was drawn towards a career in construction. I spent my university placement year at Hoare Lea's Bristol office and the friendliness and enthusiasm I encountered meant I eventually joined Hoare Lea in 1995, following a seven-year period working for contractors in the design and build sector. Since 2013, I've been general manager of our Grade-A engineering office in Qatar.
Engineering human experiences.
Working in the healthcare sector for the last 20 years, I have undertaken many schemes that serve the community. After working on the Isle of Man Acute General Hospital project for seven years – I was proud to see it open and have it used by both the public and my own family. Even 15 years later, it is always good to see the building still in great condition and providing a wonderful environment for people; it makes your work as an engineer seem so worthwhile.
Biggest engineering challenge.
In the Qatar office, we've been lucky enough to undertake the design of some major local projects. Two of the biggest have been the 380,000 m2 Sidra Hospital on the Qatar Foundation Education City development and the 40km of Green Line Metro tunnels and associated stations.