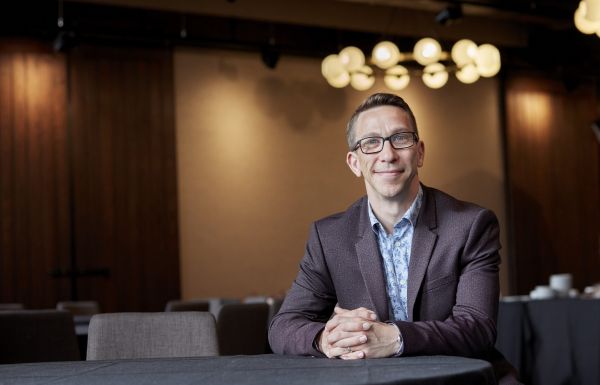 Whilst growing up my dad would often be drafting ventilation drawings by hand on the drawing board he had at home. I guess this subliminal conditioning, coupled with my interest in maths and problem solving, led me into building services.
I studied Building Services Engineering and Renewable Energy & Architecture at the University of Nottingham and joined Hoare Lea as a mechanical graduate in 2000. Now based in our Manchester office, I still get a real buzz out of working with our colleagues in the construction industry to solve problems together and meet the challenges of designing great buildings.
A defining moment.
Some years ago, when working on the Solihull Building Schools for the Future project, I sat in a large project team meeting and had a small epiphany about how much impact we as building services engineers have on the design of buildings. Hoare Lea was represented by our fire engineers and acousticians in addition to MEP, and the wider team was looking to us to steer the design to get the best possible product. I was very proud of us at that moment and had a very strong feeling of what a great and unique firm Hoare Lea is.
Biggest challenge.
The Green Line Doha metro project, which will create a truly world-class metro facility for Qatar. It's the largest project that both I, and indeed Hoare Lea, have ever worked on. It was an incredibly demanding project but I am particularly proud of the team I was part of and the way we all worked together to overcome the challenges we faced.