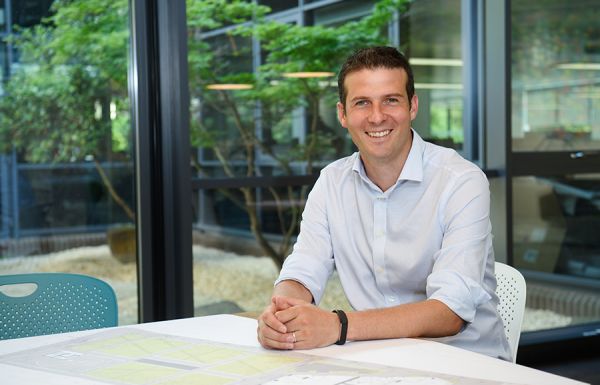 I have long had an interest in architecture and sustainability, which led to me studying Building Design Engineering at the University of Strathclyde, before joining Hoare Lea as a graduate in 2001. I went on to develop our Sustainability team in Bristol, and now head up the firm-wide Sustainability group.
Engineering human experiences.
I've been lucky enough to introduce my children to swimming in the Hengrove Leisure development in Bristol – a Hoare Lea project that I was involved in. It's a scheme that embodies sustainable design and positive community impact. I'm proud that our progressive work on sustainability strategies, developments, PR, and implementation is defining the firm as a leader in the area.
A defining moment.
One of my biggest challenges came when developing the sustainability strategy for Westgate Oxford. The bar was incredibly high: Oxford City Council was trying to make the city the most sustainable in the UK – and the client was seeking to deliver the most sustainable retail development in the country. A key moment came when I led a presentation about the project to Oxford City councillors and the general public, which was received with rapturous applause. Our sustainability strategy was one of the primary selling points of the heavily-scrutinised planning application.