Our engagement with society and industry.
Corporate Responsibility
Developing the next generation.
Our firm has thrived for more than 150 years by continually passing on our ethos, expertise and even the firm itself to the next generation.
Women's Development Programme.
Women make up 24% of our workforce and 19% of our 2017 graduate cohort, despite just 8.2% of mechanical engineering and 12.7% of electrical engineering graduate students being female.
Our Women's Development Programme aims to increase the representation of women in our senior positions, become an employer of choice for top female talent, and create a culture that supports people to perform at their best, regardless of gender. Recent campaigns have included creating inspiring case studies in association with the Engineering Council, and working as engineering partners of the AJ's Women in Architecture student bursary award.
STEM ambassadors.
We are part of the government initiative 'STEM learning'. This promotes a world-leading education for all young people in science, technology, engineering and mathematics (STEM). Currently, we have 44 STEM ambassadors – nearly double that of last year – who volunteer their time to encourage and inspire young people to progress further in the STEM subjects.
Supporting universities.
We maintain a strong link with academia and continue to support universities in a number of ways, including:
Guest lecturing and seminar teaching
Tutorials and coursework
Course development and materials preparation
Panel members for both educational and awarding bodies
Mentoring and work placements
In October 2017, Partner Ian Durbin co-delivered the inaugural lecture for University College London's new MEng in Engineering and Architectural design.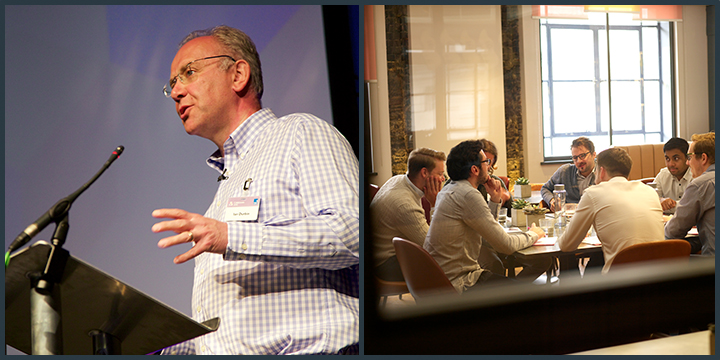 Graduate Exchange Programme.
Our Graduate Exchange Programme provides an opportunity for our engineers to take a secondment at an architectural practice – in return we offer architecture graduates similar secondments at our firm. These involve active participation, rather than just observing, in order to exchange ideas and gain a more holistic approach to building design. The programme is now in its 12th year and has already involved more than 220 graduates.