Indoor air quality Part 1: Valuing the air in our buildings.

Author:

Christelle Escoffier, Air Quality Group Technical Lead
You wouldn't drink dirty water so why breathe unclean air?
As a UK population, we spend over 87% of our time in enclosed buildings, as such the quality of the air that we breathe is largely determined by the buildings that we are in. The air we breathe is the largest proportion (12kg) of our daily intake of nutrients and unlike water we cannot see its quality, the level of pollution or the presence of airborne pathogens (Figure 1).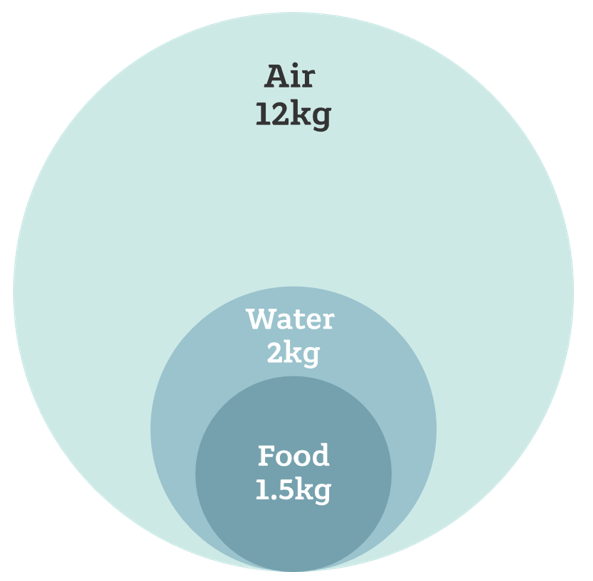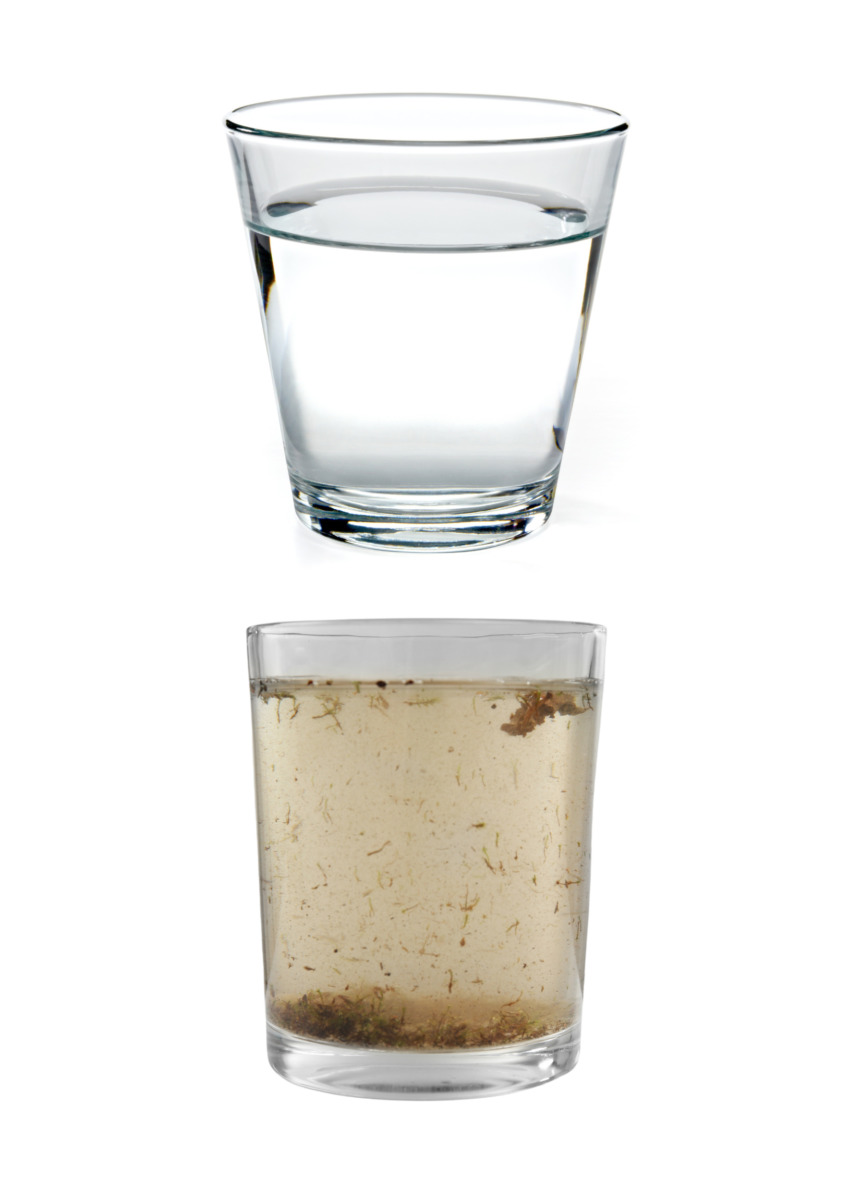 Figure 1. The air we breathe.
The quality of our indoor spaces is inextricably linked to our health, wellbeing and mood; a good indoor environment encourages people to stay longer and to return again. As well as optimising well-being and health, studies (Allen J. and J. D. Macomber, 2020 and Cedeño Laurent et al 2021)  have also shown increased productivity associated with improved air quality, and the attraction of a good indoor environment provides a commercial advantage associated with higher employee retention and increased visitor numbers. Moreover, taking care and improving indoor environment conditions in buildings bring a feeling of being valued by the occupants.
A Healthy Building.
While there is a race to make our buildings net zero, they are becoming more airtight which means ventilation is critical to provide the desired air quality in the building space. It is the most important time to also focus on the indoor air quality and ensure health and wellbeing of the occupiers are not degraded. A human centric and planet conscious approach is essential.
Improving indoor environmental quality is necessary for a Healthy Building but it can also have a role in reducing energy consumption. Operational costs can be reduced by automating control of ventilation systems to adjust thermal comfort and air quality based on occupancy of the buildings. Put simply providing adequate ventilation to only areas and at times when they are needed could offer a huge saving. This also supports net zero carbon ambition and aligns with our North Star for a balanced planet conscious and human conscious approach.
As the future is moving towards an increase in indoor air quality monitoring (BS 40102-1 and CIBSE TM68), we need regulatory guidance on indoor emission limits for the monitoring effort to be meaningful.
Global technical standards and accreditations such as BREEAM, WELL  and FitWEL, provide an improvement in the consideration of indoor air quality through monitoring of certain pollutants. However, it is still a choice of the property owners to future-proof their building through these accreditations or not – which as a result leaves gaps in our society where people are not being protected and afforded a minimum standard of good air quality.
Watch this space for our Air Quality group Insight Piece on Indoor Air Quality Part 2: Future Proofing our Air and Part 3: The value of your spaces.