CR: Leading the UKGBC's Whole Life Carbon Roadmap project.

Playing our part in decarbonising the built environment.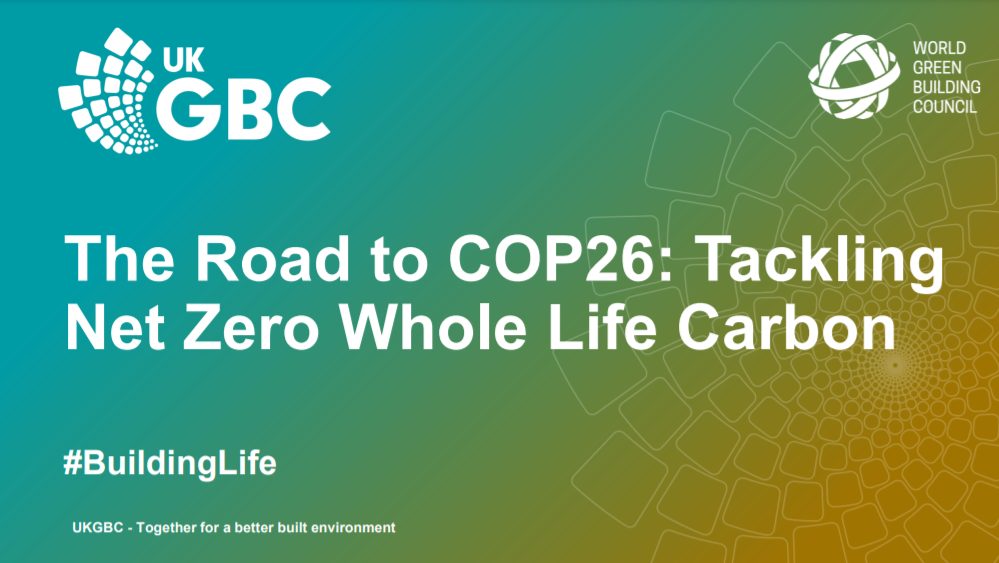 The UK Green Building Council (UKGBC) has brought together experts across our industry to develop a net zero whole life carbon roadmap. Tom Spurrier, an Associate Director in our Sustainability team is currently seconded to the UKGBC to act as Project Lead for this vital programme.
The roadmap is part of World GBC's #BuildingLife scheme that hopes to build a common vision and agreed actions for achieving net zero carbon in the construction, operation and demolition of buildings and infrastructure.
To bring this project to life, four task groups comprised of more 50 experts have been formed along with an industry-wide steering group.
Tom explains…
"It is essential we come together to develop a shared, coherent plan of action which sets out clear actions and targets for stakeholders across our industry to work towards. The volume of applications received for each task group is testament to the level of ambition across our industry."
The practical experience and input from each task group member will be instrumental in ensuring the Roadmap can be readily adopted by industry and put us on track to meeting our climate targets without delay.
Alongside Tom's role as Project Lead, we also have two further people from our firm adding their expertise to the mix: Partner Ashley Bateson is sitting on the overall Steering Group and Michelle Wang is contributing to the Domestic Retrofit taskgroup as 'next gen' support.
We're looking forward to this vital project progressing in the coming months and ensuring our Net Zero Carbon expertise helps to drive the industry forward.