Net Zero in parliament: definition, discussion, and a call to arms.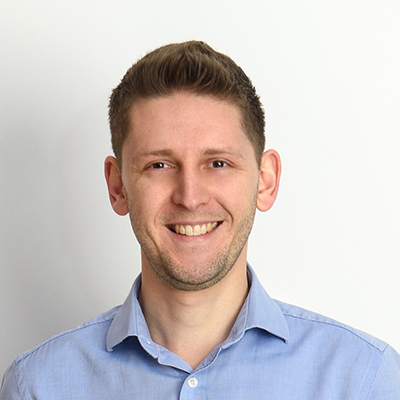 Author:

Greg Jones, Associate Director, Sustainability
Inside the launch event.
Yesterday I attended the UKGBC launch event for the Advancing Net Zero definition at the Houses of Parliament. This was a key milestone for the initiative, which aims to set a clear path to a net zero built environment, at the pace and scale required to protect our planet.
We have are proud to be a sponsor of the Advancing Net Zero programme and have been part of the steering group working to create a definition for net zero carbon buildings in the UK.
This launch event was a chance to share the thinking so far, announce a clear definition, and discuss how we can build an effective market for it with parliamentarians and other key industry players.
It was encouraging to see how well-attended the launch was – so popular in fact, that there was standing room only, with many people gathered outside. Two MPs were in attendance: the MP for Middlesbrough South, Simon Clarke, who gave the introductory address, and the MP for Bath, Wera Hobhouse.
Leading voices.
Our Head of Sustainability, Ashley Bateson was a Q&A panellist, joining Richard Twinn (UKGBC), Louise Clarke (Berkeley Group), Dan Osgood (Department for Business, Energy and Industrial Strategy: BEIS), and Emily Hamilton (Grosvenor).
The wider context to the initiative was shared by Dan Osgood. He confirmed that UK Parliament will vote on whether to declare climate emergency, a Part L review/consultation will be launched this autumn, and BEIS will be publishing an energy white paper this summer.
Richard Twinn then introduced the definition, explaining the importance of it being industry driven. Touching on how it should be used as a starting point to drive consistency of approach, he emphasised that it's a framework that's flexible enough to work for a variety of project types.
There are three key principles of the definition:
The polluter pays
Improve measurement and transparency
Encourage action today and tighten requirements over time
Framework overview: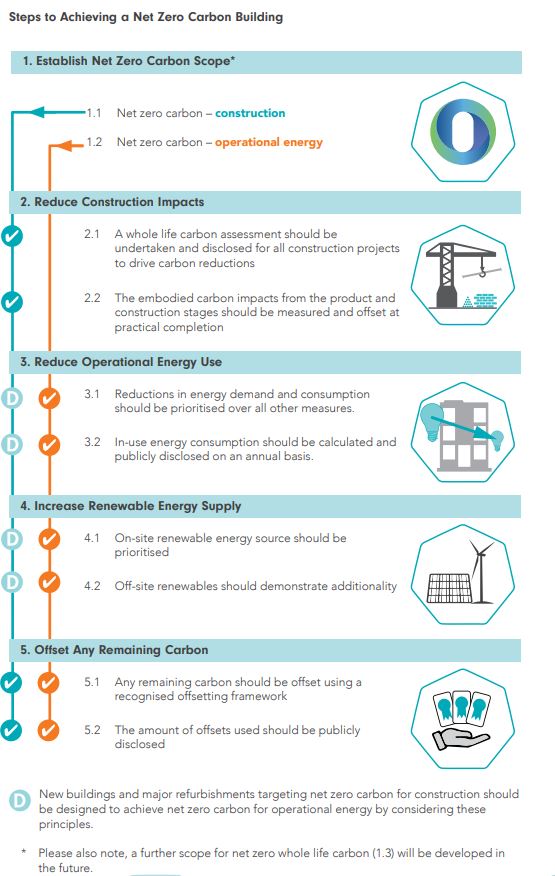 Audience interaction.
An Q&A session allowed attendees to challenge and probe further – making for an engaging discussion. Questions posed to the panellists spanned the embodied carbon agenda, policies, cultural change, and how the definition will be imposed.
Ashely Bateson championed how the framework encourages innovation by purposely avoiding being overly prescriptive. He also noted how our biggest challenge comes from trying to change behaviours and mindsets within the industry, government, and the population as a whole.
The panel discussion covered a full range of issues: from the need for a continual review of policies, stakeholder collaboration, and promotion of the Design for Performance standard, to the desire for funders to take a leading role, and – ultimately – join the call to arms to take responsibility for real-world outcomes.
Future forward.
So what next? Following this successful launch, we will continue to work on the evolution of the Advancing Net Zero framework, alongside the other sponsors Grosvenor, Berkeley, BAM, JLL and the Redevco Foundation. As part of the steering group, we'll be helping to:
define energy efficiency targets by the end of the year
create a design rating for 'net-zero-ready new build'
provide guidance on how to utilise renewable technologies, on- and off-site
establish how to phase out the use of offsets
introducing time-of-use carbon emission factors (on the agenda thanks to our own Tom Wigg)
defining what net zero whole life (including repairs/maintenance etc) will look like
…so stay tuned.
The framework is a freely available resource that can be used by building developers, designers, owners, occupiers and policy makers to inform the development of building tools, policies and practices.
You can download the definition and framework overview here.