Celebrating two BRE Award wins.

Recognising personal and post-construction excellence.

There are some sore heads but happy smiles after BRE's BREEAM 2019 Awards ceremony last night.
Firstly, we joined the Deloitte team in celebrating 1 New Street Square winning Post Construction Commercial Project of the year. The award recognised "the clear commitment and drive across the project team…which resulted in a high level of innovative thinking and strong outcomes". In fact, the project achieved the highest BREEAM 2014 RFO rating worldwide.
Secondly, our very own Tunde Agoro was named as one of the three BREEAM Assessors of the Year, in recognition of his outstanding work on some of the year's most significant BREEAM projects. He's pictured below with our Senior Sustainability Consultant Sam Carlsson, who played a pivotal on the 1 New Street Square project.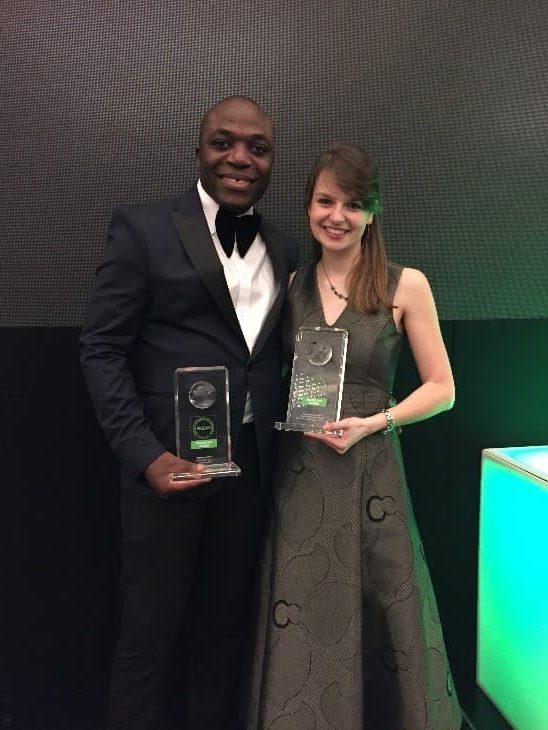 Industry recognition
BRE's awards recognise excellence in the world of sustainable buildings, and look at projects from the UK and countries as far afield and diverse as Cuba, Romania, Norway and China.
It's a real pleasure to highlight and applaud the 'best of the best' buildings across the globe. They reflect an exceptional commitment to sustainable construction in a variety of ways and epitomise the value that BREEAM certification brings to projects at all stages of a building's lifecycle. Congratulations to all the winners and nominees.
Dr Shamir Ghumra, BREEAM Director at BRE
The awards mark another successful year for BREEAM, with more than 500,000 buildings certified under the scheme to date in more than 80 countries. Since its launch in 1990, the assessment system has made an enormously positive contribution to shaping a better built environment for all.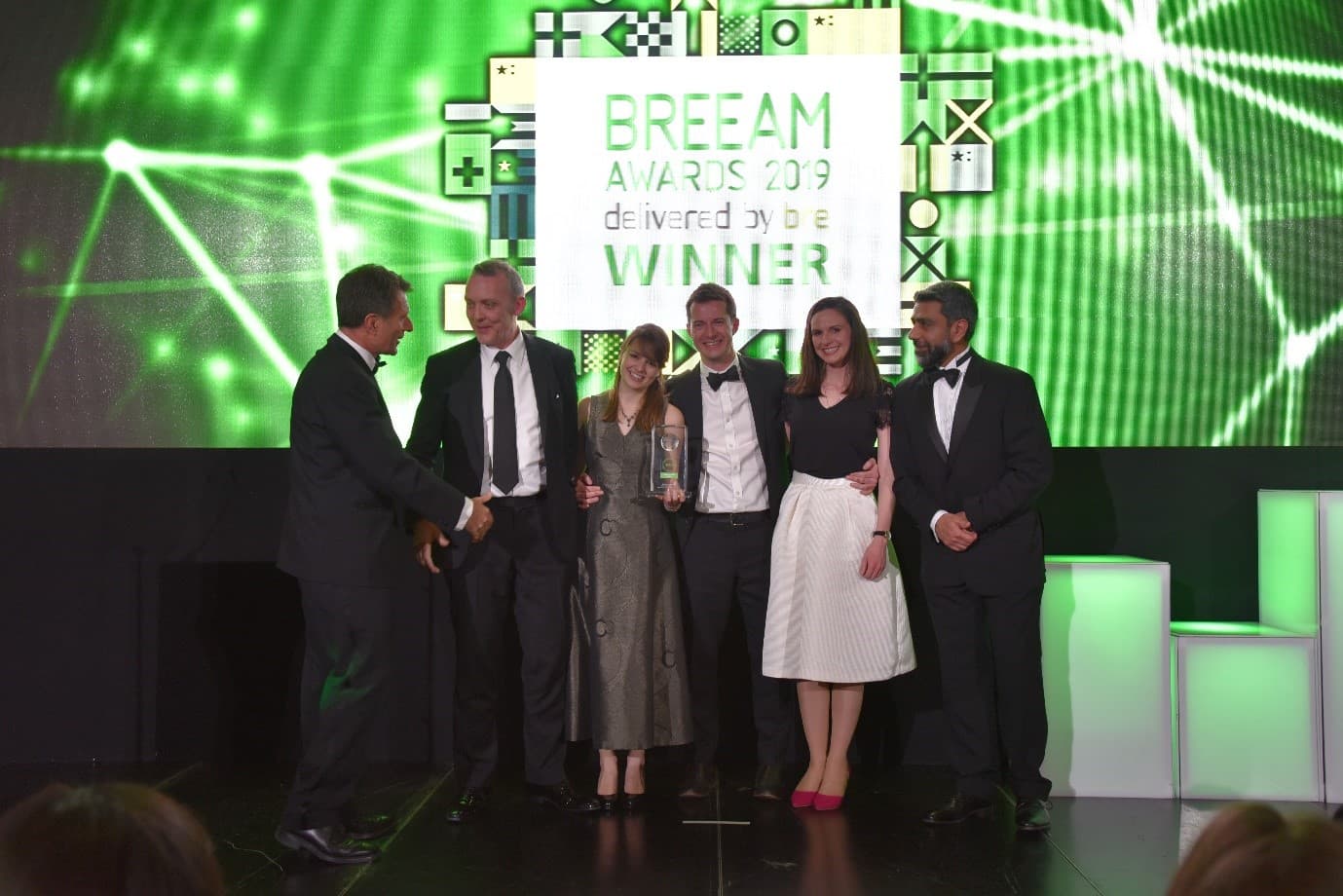 From left to right: David Shukman (Host), Carl Stowell-Smith (Senior Project Manager, Overbury PLC), Sam Carlsson (Senior Sustainability Consultant, Hoare Lea), Gavin Harrison (Senior Manager, Workplace Services & Real Estate, Deloitte LLP), Zoe French (Environmental and Sustainability Manager, Overbury PLC), Shamir Ghumra (BREEAM Director, BRE)