Three ways we can #MoveTheDate.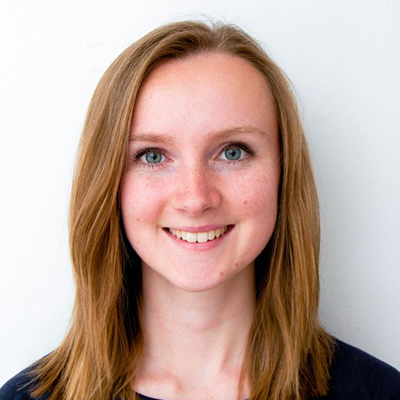 Author:

Katherine Adair, Sustainability Consultant
How we can help eliminate Overshoot Day.
So today is the day after  2018's Earth Overshoot Day. Yesterday we had used more resources than our planet can renew in the entire year… Today, meanwhile, is the day when the buzz, horror, and calls for action die down. After all of yesterday's attention, most people return to their day-to-day lives.
It's vital we continue to keep this global ecological deficit at the top of people's concerns and priorities.
While Earth Overshoot Day does a fantastic job of highlighting once a year how increasingly quickly our earth's resources are being consumed… today, tomorrow, and every day that follows are arguably much more important. Without the global attention of the media, we have to dedicate even more energy to making the paradigm shift that's required to #MoveTheDate in 2019.
As designers of the built environment, we can help speed up the move to a decarbonised world… and, when it comes to World Overshoot Day, the argument for doing so is pretty powerful:
Reducing the carbon component of humanity's ecological footprint by 50% would take us from consuming the resources of 1.7 earths a year, down to 1.2 earths.
This would mean Earth Overshoot Day would move back by 93 days, or about three months.
As built environment consultants, we can contribute to a future where every building has the lowest carbon output that's commercially possible. It's our job to champion, demonstrate, and assess the benefits of renewable and low-carbon energy sources – along with exploring the opportunities for innovation.
But, perhaps most significantly of all, there are two further ways we can help to #MoveTheDate.
Facilitating behaviour changes.
Influencing behaviour change is the key to a fundamental shift in society's relationship with resources and consumption.
User-centred buildings can help give people the tools to rethink their relationship with the world's resources, and can actively facilitate and encourage individuals to reduce their energy and resource demand.
Informing new business models.
While there is industry-wide awareness of the circular economy concept, so far, it's been largely limited to construction waste minimisation and recycling. There has been less research into the application from a systems perspective e.g. how new/non-conventional business models could utilise and benefit from circular economy thinking. Subsequently, developers, designers and contractors are less informed on how to successfully implement circular economy principles. Step in the sustainability expert. As interdisciplinary consultants, we are in a strong position to understand and communicate the economic case for implementing circular economy principles to clients and design teams.
This trio of low-carbon solutions, behaviour change, and informing new business models, is our unique contribution to the #MoveTheDate campaign – and one that we will strive to continue until Earth Overshoot Day disappears entirely.