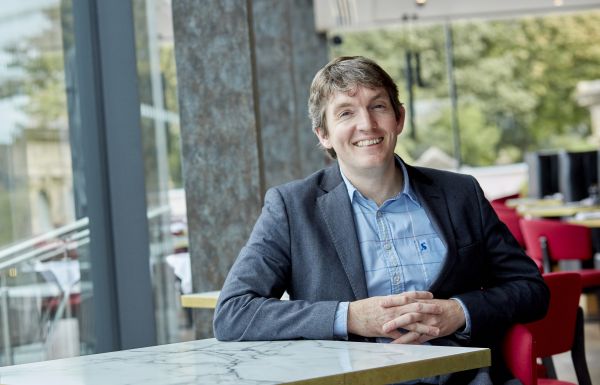 I was fortunate enough to be sponsored by Hoare Lea while I was studying Mechanical Engineering at the University of Nottingham, and my studies gave me a good grounding in engineering. However, it wasn't until my work placement in our Plymouth Office in 1999 that I came to understand how building services engineers apply this knowledge in a practical way to create a better built environment.
I now work in the Plymouth Office and enjoy a varied mix of local and international work across many sectors.
Engineering human experiences.
A key insight I've come to over the years is that our clients want us to come on the journey with them and to be passionate about the projects that we work on together. Working on the new Linear Accelerator project at the Royal Devon Exeter Hospital is up there alongside many other impactful projects that I have the privilege of being involved with. Knowing that the project is helping to treat many cancer patients every year, is extremely rewarding.
Biggest engineering challenge.
Leading our MEP and specialist team on Al Rayyan stadium. Designing the Bowl Cooling systems was a huge challenge that needed a massive team effort from our specialists and engineers. Cooling an open oculus stadium in Qatar in summer is perhaps a once-in-a-lifetime project challenge!