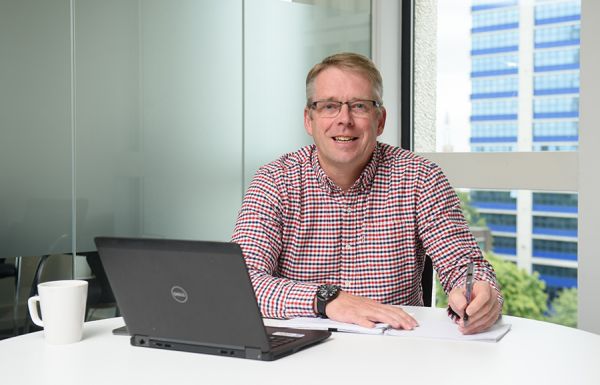 I had been interested in the property and construction industry from an early age, as my father was an architect. Following a short placement with Hoare Lea, I was delighted to be offered a position as a graduate in 1991! Now a Partner of the firm, my role involves assisting with the management of our Bristol office, as well as getting involved with both regional and London-based projects.
Engineering human experiences.
I really enjoy having the opportunity to make a positive difference to people – both when I meet with clients and fellow professionals, and also the way my job helps bring buildings to life. A particular project that made a significant impact on the community, was Les Beaucamps School in Guernsey. Our work enabled it to become a truly wonderful learning environment.
A defining moment.
A key moment in my career was being given the opportunity to take on the lead mechanical engineer role on Hewlett Packard Building 3 at a fairly tender age. It gave me the confidence to interact at a higher level with members of design teams and helped me to start developing the skills required to manage in-house resource on large and complex projects.