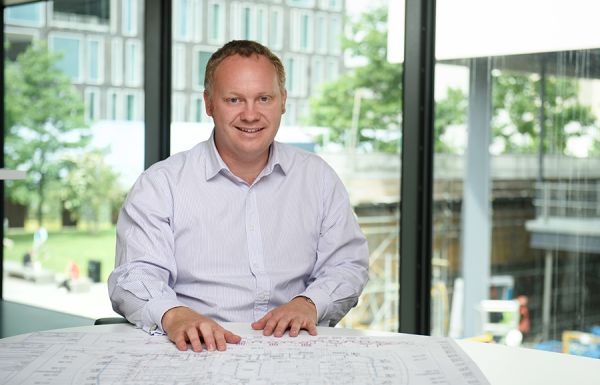 I've been with the firm since 2002, when I joined as a graduate. I studied Mechanical Engineering at UCL, then completed my MSc in Building Services through a Hoare Lea sponsorship. I'm inspired by the great client relationships I have and, as a client-focused Partner, I am always looking for the next exciting collaboration.
Engineering human experiences.
I particularly enjoy creating cutting-edge workspaces designed for employees. It's great to work closely with interior designers and architects to create an exciting and dynamic working environment – one that doesn't reflect a 'typical corporate' office. I aim to create exemplar workplaces in sustainable buildings with low carbon footprints.
Biggest engineering challenge.
Since joining the firm, I've worked on a range of great projects, from Southampton Airport international departures lounge and Napp Pharmaceuticals HQ, to the Allison Richards Building for the University of Cambridge. However, it was the 50-storey One Blackfriars that gave me my biggest challenge so far. We had to seamlessly integrate the required services to enhance the purchaser experience, yet overcome the technical challenges associated with dealing with engineering systems in towers.