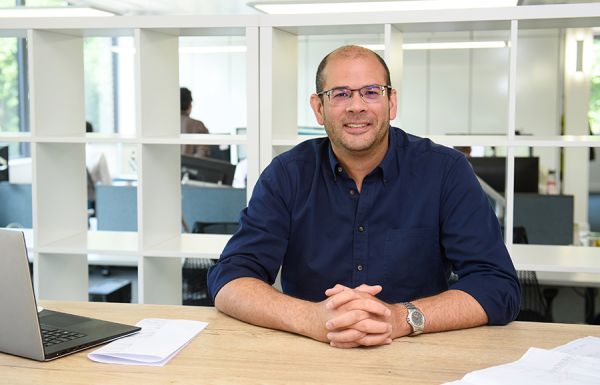 As MD, I lead on purpose, vision and strategy. I help define our strategic objectives with the Executive Team (ET). I ensure that our strategic activities align with our North Star, vision and strategy – and are moving us towards our goals.
It's important for me to build a trust-based environment where the ET can work as a team. It's about providing a place where everyone has a voice, and can be open and honest, to enable us to make the best decisions for the firm.
I'm also responsible for reviewing our progress and adjusting our objectives in response to internal or external factors. It's important to me that we bring our goals to life for all employees, ensuring everyone in the firm understands what part they play in helping us to achieve them.
In my role as Managing Director, I'm currently focusing on…
…defining and progressing the short-term goals that will move us towards achieving our strategic objectives and the growth of the firm. I'm also ensuring that we are fully integrated with Tetra Tech as part of its High Performance Buildings Group (HPBG) and are making the most of the benefits that being part of a larger organisation brings. I'm excited to be playing an integral role in defining the purpose of the HPBG to help us to grow our offer and have global reach.
For me, being a leader at Hoare Lea means…
…learning as much from other people as they do from me. During my many different leadership roles at Hoare Lea I've benefited from working with lots of different people across many different disciplines, and this has always been something I've tried to do. As a leader I've found that giving people a voice, listening, and creating a strong team spirit is vital to our success.
In my role as Managing Director, it's important that I create understanding and meaning for all of our people, and help them feel both committed to the firm and empowered in their roles.