growth, client & sectors lead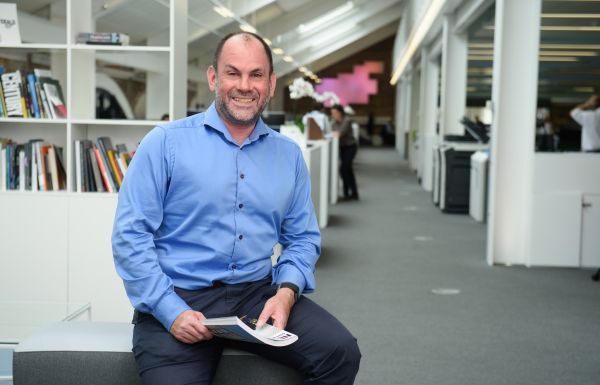 Andy Warrack: growth, client & sectors lead.
As head of Growth, Clients and Sectors, my focus within the Executive Team is ensuring that our business continues to thrive from providing class-leading solutions to our clients.
Whether we're focusing on sectors where we know our expertise and knowledge sets us apart, or introducing new services that respond to our clients' changing challenges, my job is to ensure that we have a laser focus on clients' needs to grow and remain relevant.
Our brand and North Star provide us with a huge opportunity to make a massive impact on the built environment and therefore the world – it's a challenge we should all relish.
In my role within the Executive Team, I'm currently focusing on…
…better establishing a sector-specific approach across our business, making sure that we consistently leverage the best thinking in our sectors to bring that to all our clients. This also includes generating a real focus on the needs of our clients so that they are truly understood by everyone, and we can continually tailor what we do and how we do it for them. That's my current priority but, given my role spans almost every aspect of the work we do (in that everything we do is for our clients), there are always lots of additional things to be looking at!
For me, being a leader at Hoare Lea means…
…being hugely proud of our firm. I have felt this way since joining as a graduate (an uncomfortably long time ago) and it has provided me continual opportunities to learn, develop and achieve things across my career. As a leader in the business, I am passionate that those opportunities are afforded to everyone else and that our firm accelerates into its future as a beacon in the industry. I feel privileged to be in a position to help make that happen.