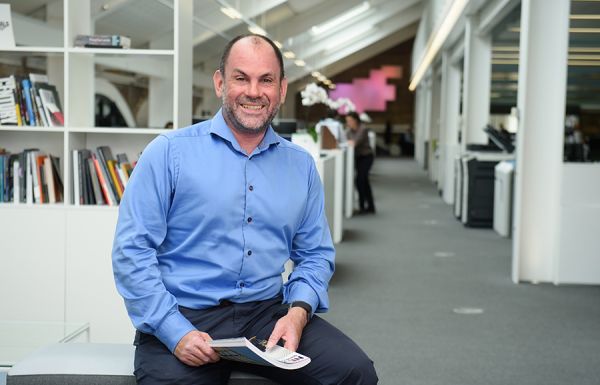 I started my career as a graduate engineer with Hoare Lea in 1994 – after completing a degree in Environmental Building Engineering at the University of Bath. My studies peaked my interest in the holistic approach to architecture and engineering and I still love working on architecturally challenging schemes that need engineering to help shape both the building environment and aesthetic. As the Partner responsible for managing Cambridge office – I still frequently get the opportunity to work on such exciting projects.
Engineering human experiences.
As the lead for our Schools sector, I've had the pleasure of being involved in a host of projects that have real tangible benefits. Often these are schools in deprived areas, where pupils have been taught in dilapidated buildings that are no longer fit for purpose. Modern facilities are shown to be a key factor in turning failing schools around – and it gives me a huge sense of satisfaction to see students learning in and enjoying these new spaces.
Biggest engineering challenge.
The Department of Environment (DoE) building – Kingfisher House – was one of the first buildings ever to achieve a BREEAM Excellent rating. The DoE needed the building to have the highest levels of sustainability in all areas, while still meeting a commercial office building budget. Every opportunity to reduce energy requirements but maintain occupant comfort had to be explored. We did everything from detailed facade modelling to fully optimising daylight, while minimising heat gain, through to developing an 'earth duct' to serve the ventilation systems.