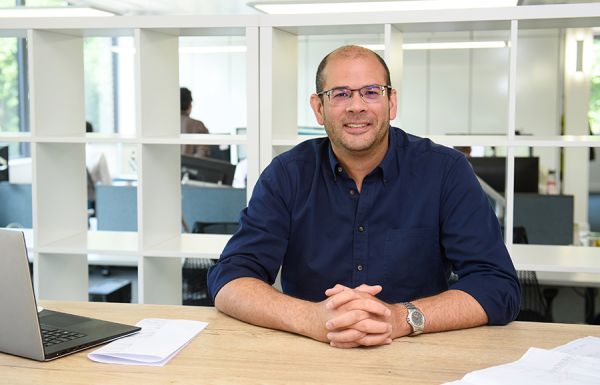 From a young age, I knew I wanted a career in engineering – but wasn't quite sure which field. My father worked for a multi-disciplinary construction practice, so I was able to discuss my options. I decided on a degree in Environmental Engineering at the University of Bath and subsequently joined Hoare Lea in 1993. I became a Partner in 2009 and Managing Partner of the Bristol office in 2013. In 2020, I was honoured to be elected as the new Managing Partner of the firm. I'm looking forward to leading the firm over the coming years, working with all our people and our fantastic clients to build a brighter future.
Engineering human experiences.
I really enjoyed our work on the University of the West of England's R Block for the Faculty of the Built Environment (architects and engineers). The design allowed the students to see how different solutions could be incorporated by deliberately exposing the building services and structure. We even carried out site visits during construction to educate students on our innovative low-energy solutions.
Biggest engineering challenge.
My biggest challenge came with the Bristol and West Building Society HQ. The design team reached an impasse during the concept design stage – as there was pressure to reduce the floor-to-floor heights in order to lower façade costs and avoid the need for additional fire-fighting cores. We worked collaboratively with the architect and structural engineer to design a coordinated solution that reduced the overall height of the building by more than a metre.