The community connection challenge: part 2.

How can community spaces and neighbourhood environments be a key way of encouraging social connection?
In part 1 we discussed the correlation between increasing populations and decreasing real-life social connections.
Social barriers
In terms of the built environment, both literal and figurative walls have sprung up between us – bricks and mortar and beyond. Busy roads sever communities, and our cities have been car-centric for so long – built to prioritise vehicle accessibility – that a traffic queue is a more common everyday sight than a chance instance of human connection. If population mobility and opportunities for social exchange are not considered in the opening paragraphs of a placemaking design brief, if footfall, wayfinding and flow are not sewn into its fabric, then people continue the often insular experience of travelling by car – which also comes with its own set of environmental consequences – and interpersonal contact is designed out.
While digitalisation can be harnessed for good – take the text message services that encourage over-50s at risk of social isolation and digital exclusion to visit nearby parks by detailing local weather reports, activities of interest and travel information – it frequently acts as another wall blocking human-to-human interaction. Resulting in fewer opportunities for citizens to meet in public spaces, it also makes people less likely to accept differences in others who may speak, act and look different to themselves. Increasingly, daily errands are completed from behind a screen, with people glued to messaging apps and plugged into earphones as they conduct business and network to keep up with hustle culture, or escape the city throng through their music or favourite podcast.
It's all having a negative knock-on effect in terms of our health – as impactful as smoking a bunch of cigarettes a day (Holt-Lunstad, 2010) – and studies suggest it's costing the economy billions per year.
I have witnessed the steady erosion of physical spaces such as community centres, social clubs, and veteran clubs through the withdrawal of funding, urban redevelopment and lack of financial viability.
Dr Paul Hanna
Indeed, even the social connection people once had when popping to the local shop has largely been replaced with more 'efficient' self-service checkouts. Yet there is extensive evidence on the positive physical and mental health impacts of such spaces, places, activities and interactions.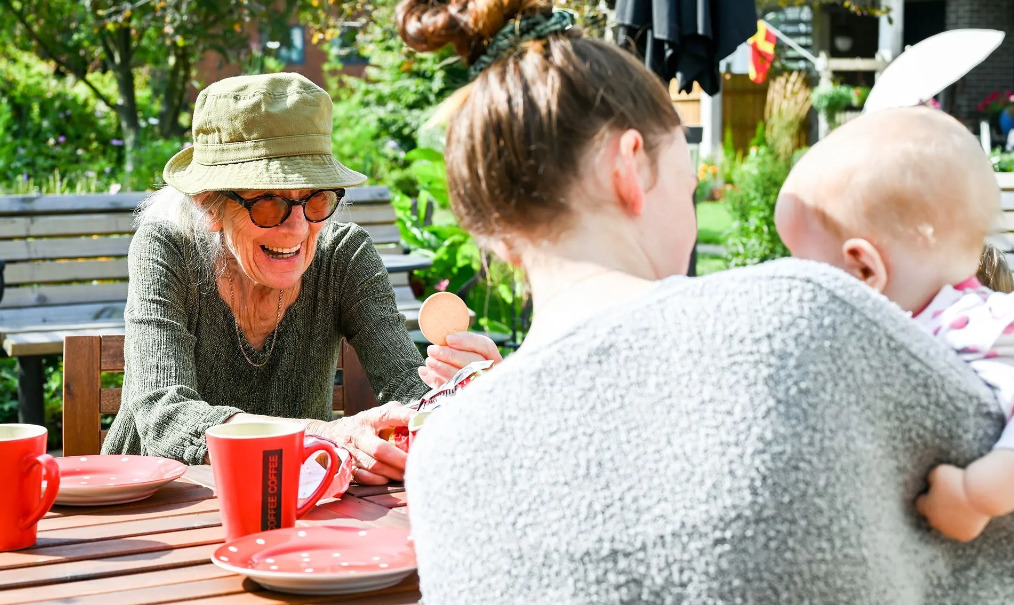 Green spaces, third places
High-rise residential buildings, prone to overcrowding, often give rise to feelings of estrangement and disconnect, but these can be somewhat counteracted by access to nature – being able to see the sky, regularly be among greenery, hear birdsong. Of course, inner city noise and air pollution discourages wildlife, and it's hard to hear birdsong over roaring traffic. Today, with car-free inner cities increasingly the goal, pedestrianised public spaces proving successful public spaces, and the recognition that connection with nature is integral to society, health and economy, footfall and flow in the great outdoors are beginning to be put front and centre.
Placemakers are weaving across-the-board access to nature into plans, plus multi-use social and educational spaces rather than simply profit-driven units. They're aiming for more intergenerational integration (which TV shows such as Old People's Home for Four Year Olds and Old People's Home for Teenagers have helped promote the merits of more widely) and a sense of diverse, productive community over young, exclusive metropolis.
Urban sociologist Ray Oldenburg's concept of the 'third place', predicated around the idea that social purpose is more than simply a pleasant plus, advocates the importance of informal public gathering places to shaping an engaged working society and even a functioning democracy. A big fan of the beer garden – not to mention the post office, the local swimming pool – he saw these places as status-levellers, as forums for grassroots politics, psychological support, and the promotion of social vitality and participation.
Community spaces and neighbourhood environments can be a key way of encouraging social connection.
Caroline Abrahams, Charity Director, Age UK
With the home the 'first place', where most time is spent, in privacy and relatively isolated, and workplaces and educational institutions the more formal 'second place', taking up a similarly significant portion of time during which people tend to perform a professional character and are not free to be entirely themselves, the value of the 'third place' lies in its neutral-ground nature as a relaxed 'bumping place'. Attendance is voluntary, and there's an opportunity to establish new bonds.
Safe in the knowledge that these are places primarily for leisure, where socialising is officially approved, we have an antidote to 'negative politeness'. (This is avoiding interaction or small talk on public transport, for instance, for fear of interrupting or encroaching on someone's precious personal space and time.) Having evolved to thrive in smaller groups, we find the village-like feeling of third places – men's sheds, farmers' markets – offer relief from the intensity of overpopulated urban life, and permission to make connections without being deemed an annoyance or threat. They reduce anxieties and make people more comfortable with trying a new social experience.