S&R: our new Central & North leaders meet for the first time.

Discussing the latest trends in science & research.
Our new Central & North leadership met up for the first time in person recently and even managed to catch some rooftop rays.
Now meeting on a quarterly basis, the team looked at business planning for the sector, how best to share knowledge, and plans to collaborate even closer together on the latest projects.
A new way of working:
We hope to get together like this as often as possible. While we're still developing firm details regarding how often we meet and in what form, we have solid plans in place for our incredible team of S&R experts across the region to work in a much stronger and streamlined way.
The team's next leadership meeting is scheduled in for May in Leeds, which aligns with our attendance at the Business of Science event. As sponsors of the event, we're supporting its aims to share the latest in science, connect leaders in the industry and develop great business opportunities. Get in touch with the team if you'll be attending.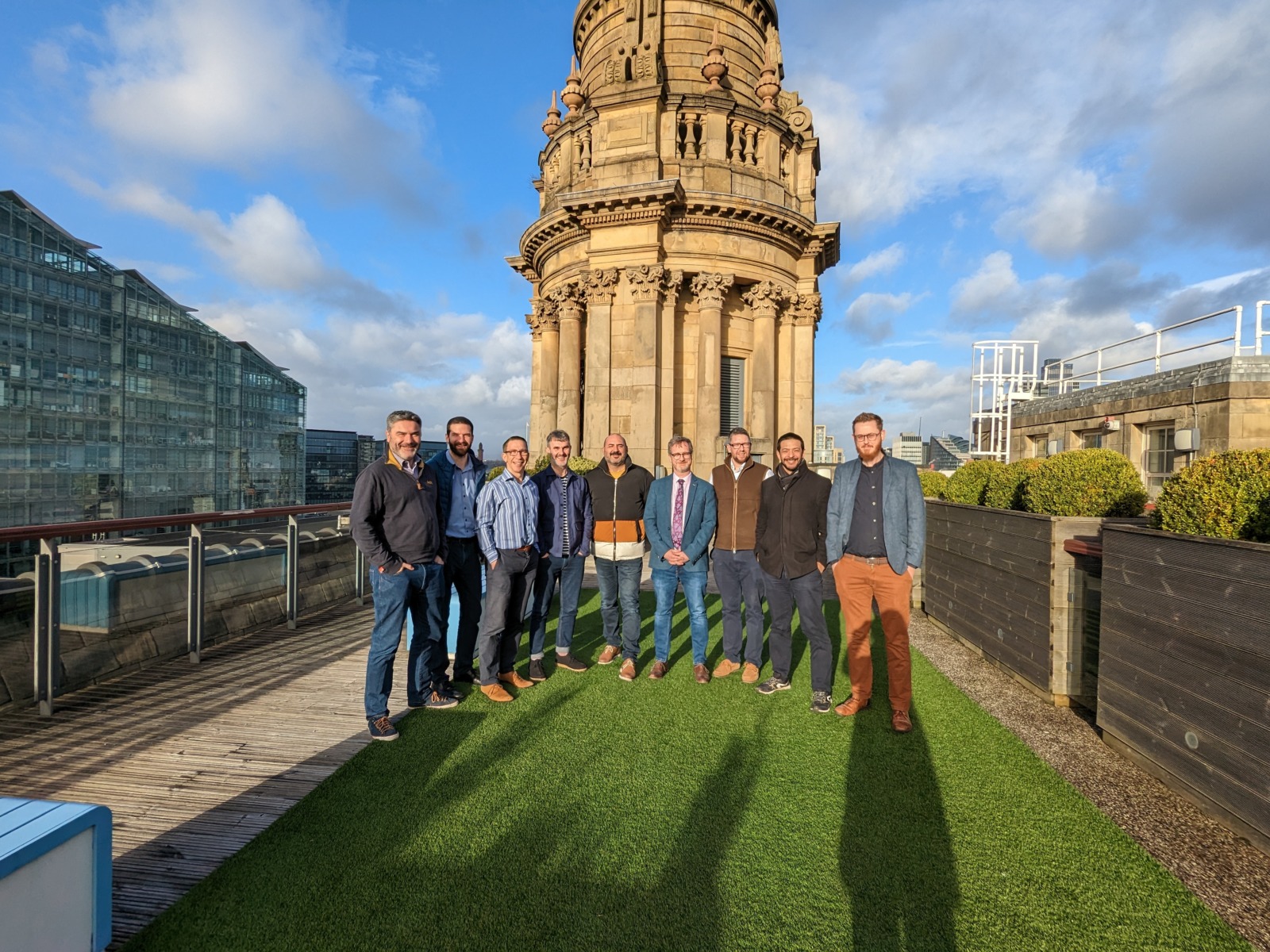 (From left to right)
Andrew Somerville Director – S&R sector Lead,  London | Barnabas Kwant Senior Associate – S&R champion, Manchester | Richard Monksmith Director – Regional Lead,  Manchester | Martin McNulty Associate Director – S&R Vibration Lead, Manchester | Gael Vilatarsana Associate Director – S&R Acoustic Lead, Oxford | Rob Templey Associate Director – S&R Technical Lead, Cambridge | Alex Burchett Associate – S&R champion, Oxford | Ed Lucas Senior Associate – Regional Design Lead, Cambridge | Shane Mellon Associate Director – S&R Regional Lead, Oxford