Award-winning fire strategy enables Net Zero aspirations.

Author:

Louis Chaumont, Senior Fire Engineer
Innovative sustainable designs.
Timber Square and CLT
The use of mass timber construction for commercial buildings is growing at a rapid pace – mainly due to its sustainability credits. With an increased focus across the industry on embodied carbon and reuse, developers are increasingly turning to lower-carbon materials in order to meet Net Zero targets. Timber construction can also play a key role in enabling the re-use of existing structures, as it offers a similar structural capacity to concrete despite having a much lighter mass, which allows for more flexibility when it comes to unlocking complex sites, such as a restricted foundation capacity or existing load-bearing structures.
With exactly these benefits in mind, Landsec appointed us to provide multidisciplinary services (MEP and all specialist groups) for their new Timber Square scheme in London, with a clear vision to deliver their first major timber building, utilising hybrid steel and mass timber construction. Timber Square consists of two commercial office buildings, known as the Print and Ink Buildings, which will be 11 and 17-storey high respectively. The Print Building is a partial refurbishment and the Ink Building is a new building. The underside of the CLT slabs is proposed to be exposed as ceilings within the two buildings.
Fire engineering and sustainability
With traditional construction techniques, fire strategies are not typically linked to project sustainability outcomes, as fire safety in itself focuses mainly on life safety and occasionally property protection. However, with the introduction of mass timber, fire engineering has a critical role in enabling innovative, sustainable designs, and enabling the use of alternative renewable materials in the built environment.
For Timber Square, the proposal to design the scheme using a hybrid CLT and steel structure was one of the main goals of the sustainability strategy. Fire engineering and performance-based design allowed us to achieve the client's vision of using mass timber structures whilst maintaining an adequate level of safety.
This performance-based design consisted of extensive fire engineered assessments to demonstrate the occurrence of burn-out and self-extinguishment of the timber surfaces and the structural stability maintained during and after a fire. These fire engineered assessments were validated via two bespoke large-scale compartment fire tests. The fire tests were conducted in France in December 2020 and January 2021 and the results showed that the tests successfully met the agreed acceptance criteria. The results and data generated by these fire tests were used to validate and optimise the structural and fire design for Timber Square.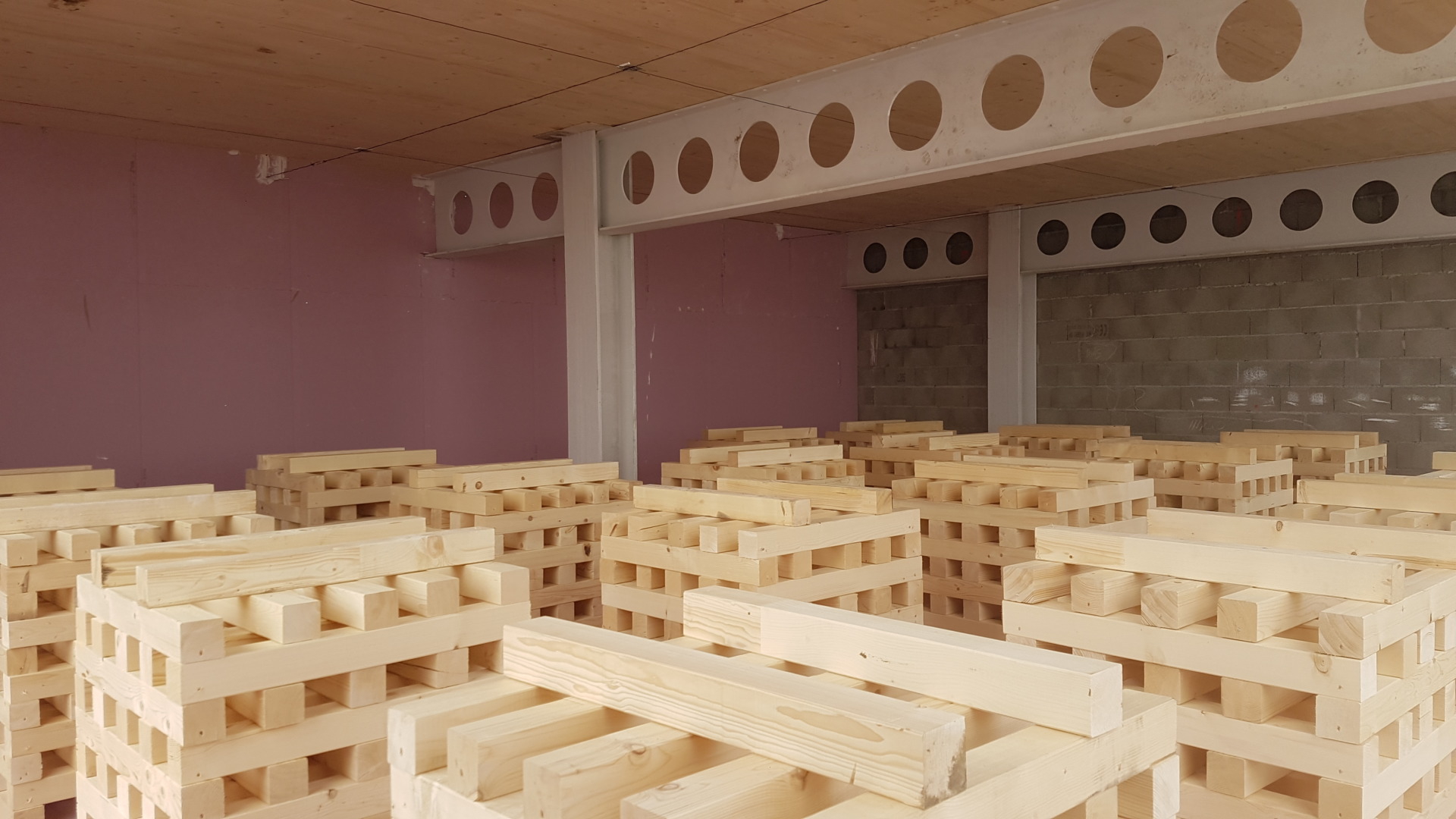 Fire test specimen before ignition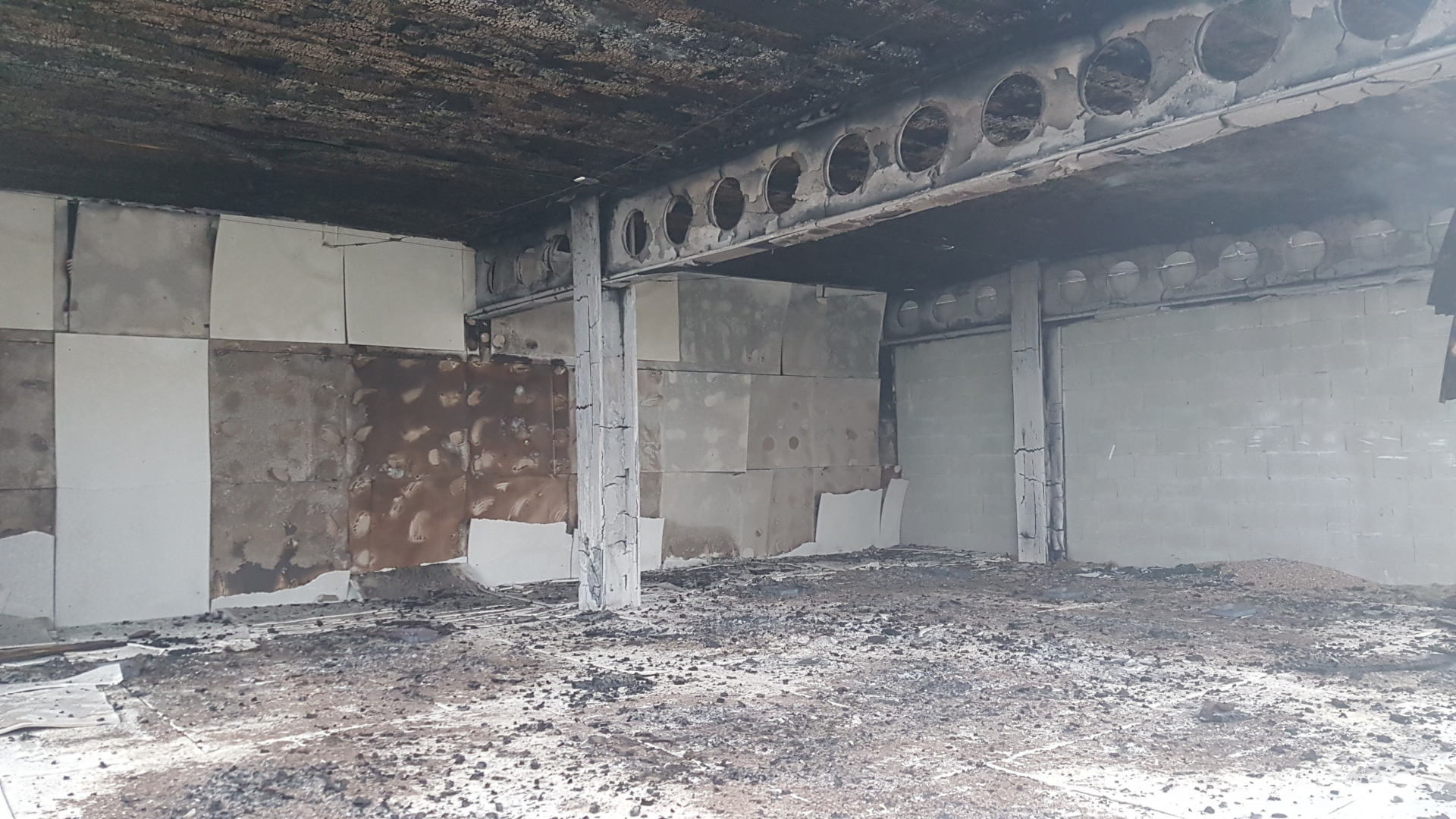 Fire test specimen following test and prior to any intervention
The fire engineering works on Timber Square were arguably the single most important technical element in our delivery of the project's Net Zero aspirations. It is a great example of how all of our specialisms work together in delivering on our North Star vision for human-centric and planet-conscious design.
Tom Spurrier – Director
SFPE UK Chapter awards 2022
The fire strategy, fire engineered assessments and fire tests developed for Timber Square received the award of the Best Fire Engineering Strategy 2022 from the SFPE UK Chapter in October 2022. This is a recognition of the innovative and cutting-edge nature of the work from peers within the industry. This also demonstrates that Hoare Lea is committed to providing the best services to allow the transition to Net Zero Carbon in line with its North Star goals.
The overlap of fire and sustainability is becoming more and more apparent in recent years; it is great to see a project which embodies this at its core. Chaumont's' work is impressive and comprehensive, a great nomination.
Quote from SFPE UK Chapter committee