Supporting UKGBC's COP26 Virtual Pavilion: Build Better Now.

Our insight into the cost of inaction on climate.
The UK Green Building Council (UKGBC) has brought together circa 100 partner organisations across the built environment sector to  support its Virtual Pavilion.
As a partner, we are proud to support this powerful virtual presence at COP26, which aims to give the sector a voice and generate a reach and legacy that can stretch beyond COP itself.
Julie Hirigoyen, Chief Executive at UKGBC, commented:
I'm delighted that the built environment sector is coming together to work in an unprecedented collaboration, for what promises to be a truly unique virtual experience. This will enable widespread access and engagement with built environment issues at COP26…to provide an online legacy that will last far beyond November.
The cost of inaction
A particular topic we wanted to lend our support to was the 'Build Better Now' initiative, which included discussions around the physical risks of climate change, its impact on built assets and the benefits of measuring and disclosing these.
Our ESG Consultant Robert Winch spoke earlier this week, as part of the 'Quantifying the costs of (in)action: the measurement and reporting of physical climate risks to built assets' talk.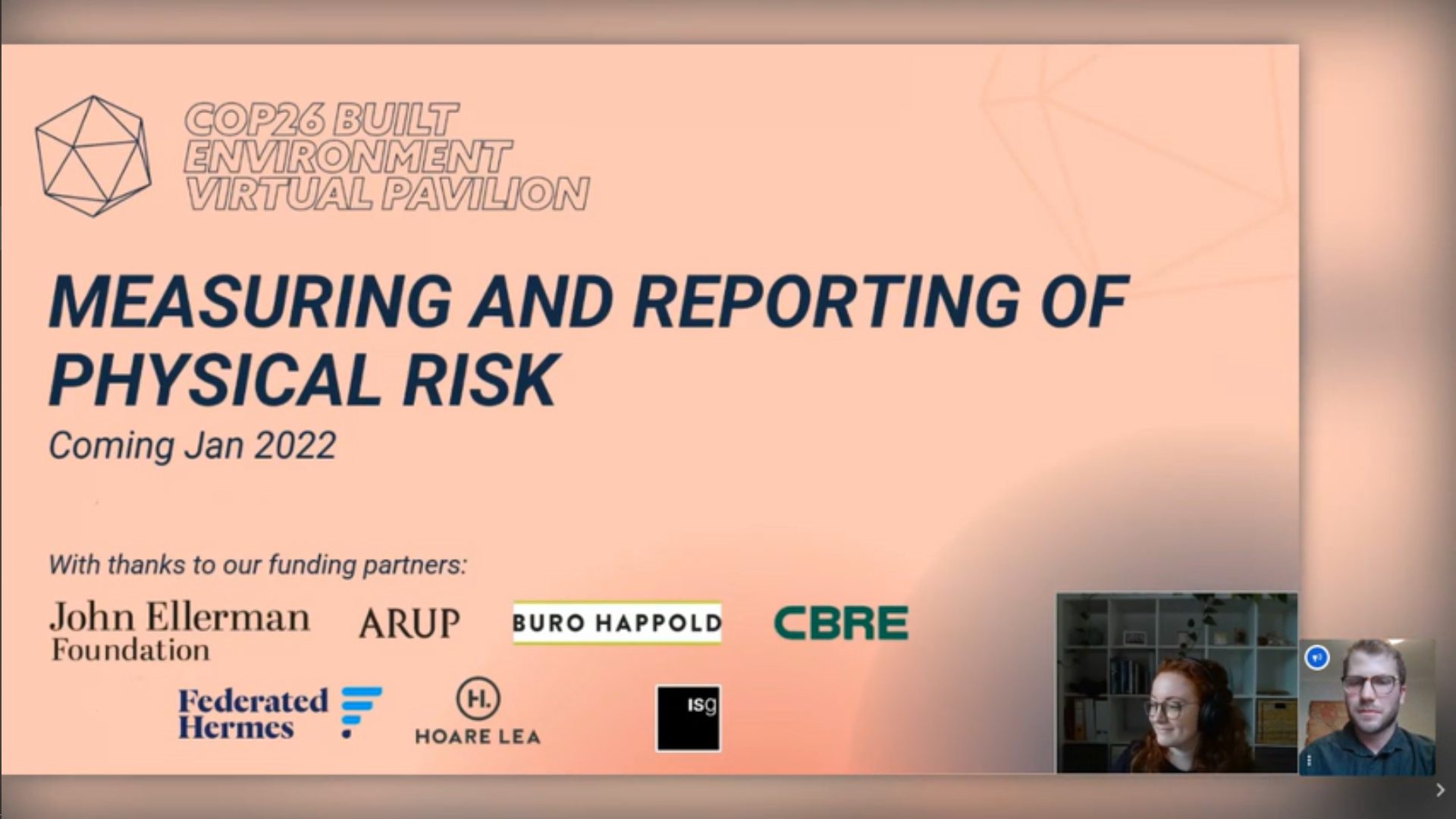 The event provided a particularly valuable opportunity for equity investors, real estate lenders, owners, developers, contractors, engineers, and architects to come together.
Robert joined the panel to discuss the practical implications of the Task force on Climate-related Financial Disclosures' (TCFD) latest recommendations, and share a UKGBC work-in-progress report on climate-risk measurement and reporting for built assets that we are contributing to.
Contact RobertWinch@HoareLea.com for more details