Practicality and passion: protecting a building's heritage.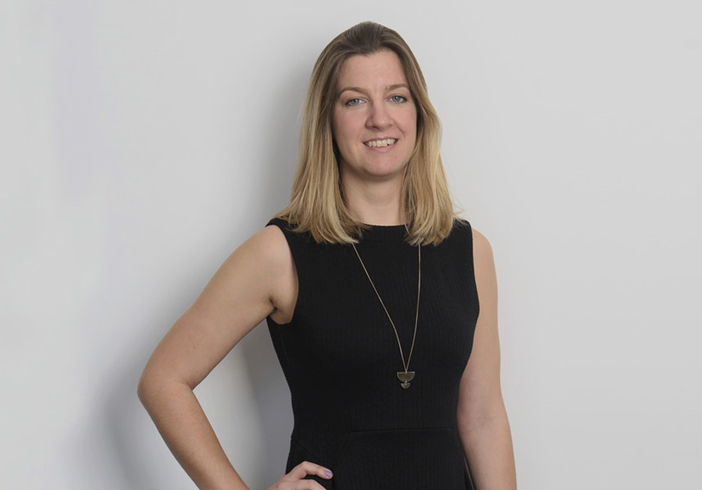 Author:

Amy Punter, Senior Associate
Our top tips for sensitive integration of services.
The UK is globally renowned for its architecture.
Thousands of the buildings that sit in our villages, towns and cities have cultural, architectural and historical significance.
However, the attributes that give them this significance are often what makes them so difficult to work with, which in turn leaves them at risk of being forgotten and falling into disrepair
Fortunately, things are changing and the benefits of breathing new life into these buildings is being realised. The increased drive towards net zero carbon in the UK, coupled with the awareness that our built environment has a significant impact on these emissions, has seen the refurbishment of the existing building stock come to the fore. This is primarily due to the embodied carbon savings available from retaining the structure and fabric of an existing building, compared to a new build.
Studies have identified that re-using spaces and retrofitting them can, in many cases, significantly reduce the overall carbon footprint of a building if compared to an equivalent new build.
Making it possible.
Refurbishment is a balancing act. It's the art of being empathetic to a building's heritage while bringing it into the 21st century and giving it the flexibility to remain usable and functional in the decades that lie ahead, with due consideration to its performance in relation to carbon emissions.
One of the obstacles we face as building services engineers is the sensitive integration of services, allowing the continued use of historic buildings in the modern world.
Whilst the first step to reducing energy consumption in historic buildings is logically the exploration and introduction of passive measures, such as fabric improvements, it is anticipated that with such a step change in the legislation and sustainability targets, active measures will also be necessary. We will therefore likely see an increase in the requirement to incorporate building services into more and more historic buildings. This renders the ability to sensitively integrate these services ever more vital to the success of reducing carbon emissions in the built environment, whilst preserving the architectural and historic significance of these buildings.
While this may seem overwhelming, it's a challenge we relish. Having recently worked on the incredible Old Admiralty Building project, which involved transforming a Grade II listed London landmark into a modern workplace, I wanted to share some of our top tips for tackling the sensitive integration of building services into historic buildings.
1. Dig deep to truly understand the brief, aspirations and targets.
While fundamental to any project, it is even more important in a refurbishment. Understanding the key drivers of the client will enable you to be better prepared, making it easier to navigate through the next steps.
2. Learn and appreciate the story.
Every building has a narrative to tell and a legacy to uphold.
Having an in-depth knowledge of and appreciation for the history of the building, and in turn the historical significance of the various features therein, will enable you to support and actively engage with the other members of the design team in the coordination activities and 'negotiations' that will take place (particularly in terms of services distribution routes, plant locations and such like).
This knowledge will also enable you to pre-empt how Historic England and the local authority will respond to proposals. This can make the design process more efficient as you will inherently develop proposals more empathetic to the building's heritage from the outset.
3. Explore passive measures before looking to introduce new equipment.
As with item one, this approach is common to all built environment projects, however is perhaps more challenging in historic buildings owing to the constraints often associated with modifications to the building fabric.
It is therefore particularly important that you understand the historical significance of the building features and hold informed, constructive discussions with the architect and structural engineer to explore your options.
Common approaches include:
– Introduction of secondary glazing to reduce heat loss and solar gain.
– Introduction of solar film on existing glazing to reduce solar gain.
– Introduce / enhance insulation to the building fabric to reduce heat loss.
After passive measures have been reviewed and applied to the fabric as far as deemed acceptable, alterations to the brief could be explored, including:
– Relaxation of internal temperature set points such that they can vary between seasons.
– Sizing systems to cover the average peak load, as opposed to absolute worst case, thus reducing overall sizes. This needs to be in conjunction with agreement that in worst case / peak conditions, the internal set points will not be met.
4. Be open minded and think creatively.
While many solutions often need to be bespoke, it's useful to take inspiration from others. Ask colleagues how they have overcome various issues in the past. It is also worth, seeking inspiration from further afield – conduct research to see if there are any new technologies on the market that may help resolve the problem.
Multiple brains are better than one, so adopting a collaborative approach will have many benefits. Identify the crux of the problem and seek input from others. Contrasting disciplines and backgrounds can often provide a unique perspective that is different from your own.
Don't be afraid to explore the use of the historic features of the building to integrate the services – flues can make useful ventilation duct work routes, lightwells can be convenient services risers and distribution zones.
We must all work together to protect and conserve our heritage buildings for future generations. Not only do they help us remember times gone by, they play an important role in providing a sense of identity and continuity in our fast-changing world.