Taking façade access to the next level.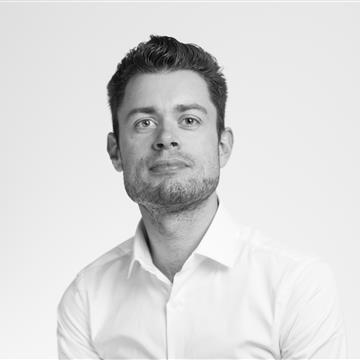 Author:

Phil Krausbauer, Associate Director
Sustainability strategies.
Building façades are arguably one of the most important aspects of a development to get right. Affecting everything from the structure's lighting, to heating and ventilation, they also play an increasingly significant role in the move towards sustainable design, and particularly the industry's net zero carbon targets.
When it comes to the safe and efficient maintenance of these façades, generally access strategies are already tried and tested in the public domain to minimise the risk to cleaning operatives. Along with these health & safety priorities, upfront costs are typically the main driver. However, there's an increasing need to look at the wider and ongoing impacts of such design decisions.
There's a major opportunity for our industry to embrace the sustainability benefits of more sophisticated and considered façade access strategies.
So, what needs to be taken into account if we approach strategies from a sustainability standpoint?
From a consumables perspective, the key waste/replacement elements during the in-use phase include:
– water use
– engine emissions
– façade wear and tear
– machinery/component wear and tear
Exploring the options – low-rise buildings.
Reach and wash systems are often seen as an easy win for cost and height safety when it comes to shorter buildings. However, they consume large quantities of water and the quality of clean is poor which leads to more frequent cleaning and waste.
Hiring temporary systems (Cherry Pickers or MEWP) is a good compromise for low-rise buildings, offering up-front cost saving, good height safety, and high-quality finishes. A low-level of water-use is required, reducing waste and consumption. However, there is an often-overlooked impact of temporary system: fuel use & engine emissions. Systems often use a diesel engine for movement and charging on-board batteries, especially for systems reaching above three or four floors. Hiring MEWP systems will also mean transport from storage facilities to site, typically requiring the use of heavy-duty vehicles with their own associated sustainability implications.
Exploring the options – high-rise buildings.
For many buildings, rope access is considered for its low install cost, however its life-cycle costs (labour and systems maintenance) are highest. Although not true for all installs, rope access operators can damage façades if they need to steady or balance themselves, which can lead to lower life for the façade and subsequent costly replacement works using more materials.
By comparison, permanently installed systems are often dismissed early due to install costs. They have a high capital cost and fabrication impact, but once installed they're electrically powered with low energy draw. Suspended systems feature buffers and restraint systems to mitigate the risk of façade damage. Quality systems are hard wearing and will last 25 years, if not longer, while high-end installers use bio-degradable hydraulics and consider environmental impacts.
Ultimately, whatever strategy is developed, there are life-cycle and consumption considerations to be taken into account if sustainable design is a key aspect of a development's ambitions… an early involvement during conceptual stage means we can help shape long-term strategies.