Innovation: the value of intelligence.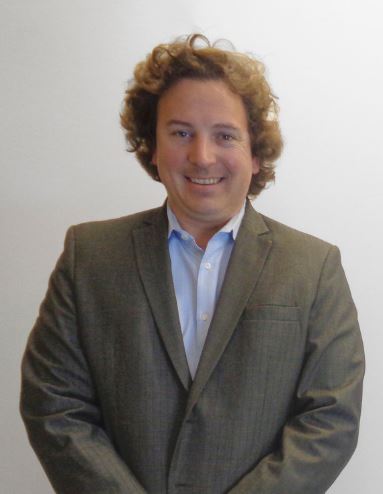 Author:

Magnus Leask, Senior Associate
Part 3 - creating well-connected buildings.
As we've explored through the previous insights in this series, the potential knowledge from big data is truly monumental. Collecting, harvesting, interpreting and discussing this data will enable our industry to tackle the climate crisis, as well as producing better buildings for inhabitants and owners.
But what does this mean on a practical level? Well, to create a smart, well-connected, and efficient environment that enables you to harness the benefits of big data, a number of key factors need to be brought together, harmoniously:
– The foundations: designing for Wired Score
– The functionality: utilising IoT sensing
– The final stage: enabling cognitive ability
Let's explore this trio of stages below.
1. The foundations: Wired Score.
Wired Score is a rating scheme that empowers landlords to understand, improve, and promote their buildings' digital infrastructure. The scheme has been put together to recognise excellent connectivity in multi-tenant commercial and residential buildings. The Wired Score aligns with our common vision of good building design, and we develop a range of projects in-line with Wired Score to certify a well-connected building.
2. The functionality: Internet of Things (IoT) sensing.
Once a building has the foundations to be well-connected, the next steps are to introduce Internet of Things (IoT) and Smart Technology to add additional functionality and improve efficiencies.
A building can be fined tuned utilising data, to measure and improve efficiencies. These efficiencies will be different for each project: from cost savings to preventive maintenance; and immediate or ongoing during the building's lifespan.
Broad benefits
A great example of the multitude of benefits that can be reaped from implementing sensors is when monitoring
the number of people within an office space. You can use this data to do some highly intuitive things…
– automatically adjust the HVAC and lighting in that specific area, to respond to demand
– offer room booking elements based on presence status
– automate the audio-visual requirements
– shutting down equipment when not utilised
– ensuring the correct airflow is achieved in occupied spaces based on number of people present, therefore improving the cognitive ability of the occupants
– placing sensors in washrooms to understand when consumables need replacing
This isn't science fiction; these functions are all now possible. The measures don't just impact on the users' experience of the space, they provide an opportunity for extracting financial savings too.
3. The final stage: cognitive ability.
The next decade will see smart and intelligent buildings moving into the mainstream, aided by the reduction in the cost of technology and vendors building integration into their products.
As such, if the majority of buildings are intelligent, innovation and our natural competitive nature pushes the boundaries to move to a concept of cognitive buildings. The leading advances in technology and artificial intelligence have given us the tools to allow our buildings to start to operate in a cognitive state.
A cognitive building will have the ability to learn without human intervention, adjusting rules and parameters automatically to aid building efficiencies.
Self-healing and auto diagnostics means a building would be able to order replacement parts or upgrades as required, ensuring preventive maintenance.
The advances in speech recognition, Virtual Realty, holograms and Artificial Intelligent could provide an interface with building occupants, learning individual users' preferences (such as preferred entrances, car parking spaces and lifts) to tailor their experience.
Finally, for tenants and landlords, enriched data could be transferred across building estates, with multiple buildings learning from each other and continuing to drive efficiencies.
Ultimately, a cognitive building is an efficient and empathetic one – something we've arguably learnt recently society needs more than ever – and it's an exciting concept to explore in the coming years.