Introducing: the Social Contact Pod.

Design for togetherness.
The most vulnerable in our society have the greatest need to be protected from the Covid-19 virus.  However, to protect them from contamination they are isolated from their friends and family, in care homes, hospices and rehabilitation centres across the UK. Government guidance indicates that this situation will not change anytime soon.
In response, we have helped Scott Brownrigg's Design Research Unit and Ramboll with the design of a practical, rapidly assembled solution.
We hope to be able to bring back the much-needed physical connection that so many families and friends are craving through the designof a simple space: the Social Contact Pod.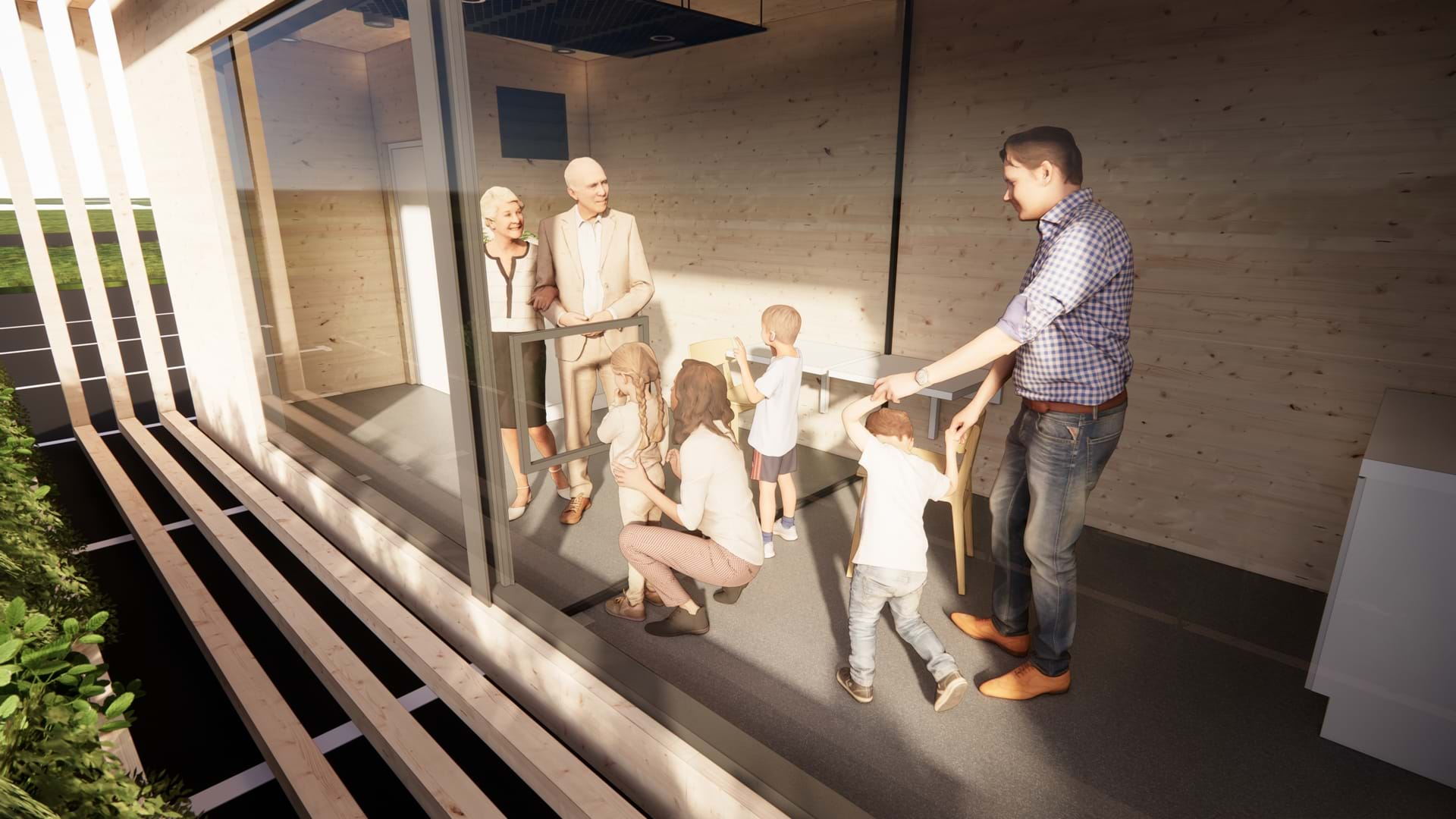 The Social Contact Pod allows families to spend valuable time with loved ones without the risk of contamination. It recognises the desperate need for people, particularly the elderly to maintain a physical connection with loved ones despite the virus; bringing back that all important connection that has so swiftly been cut out of our lives. Allowing for that most human of actions, grandparents can hold the hands of their grandchildren once again.
A place to feel good.
The Pod is lightweight, rapidly constructed, easily transported and can be installed at the entrance to a care home and/or dropped in a carpark or garden for immediate use. Importantly it's been designed to be fully sustainable so that pods can be repurposed or recycled with relative ease when they are, hopefully, no longer needed.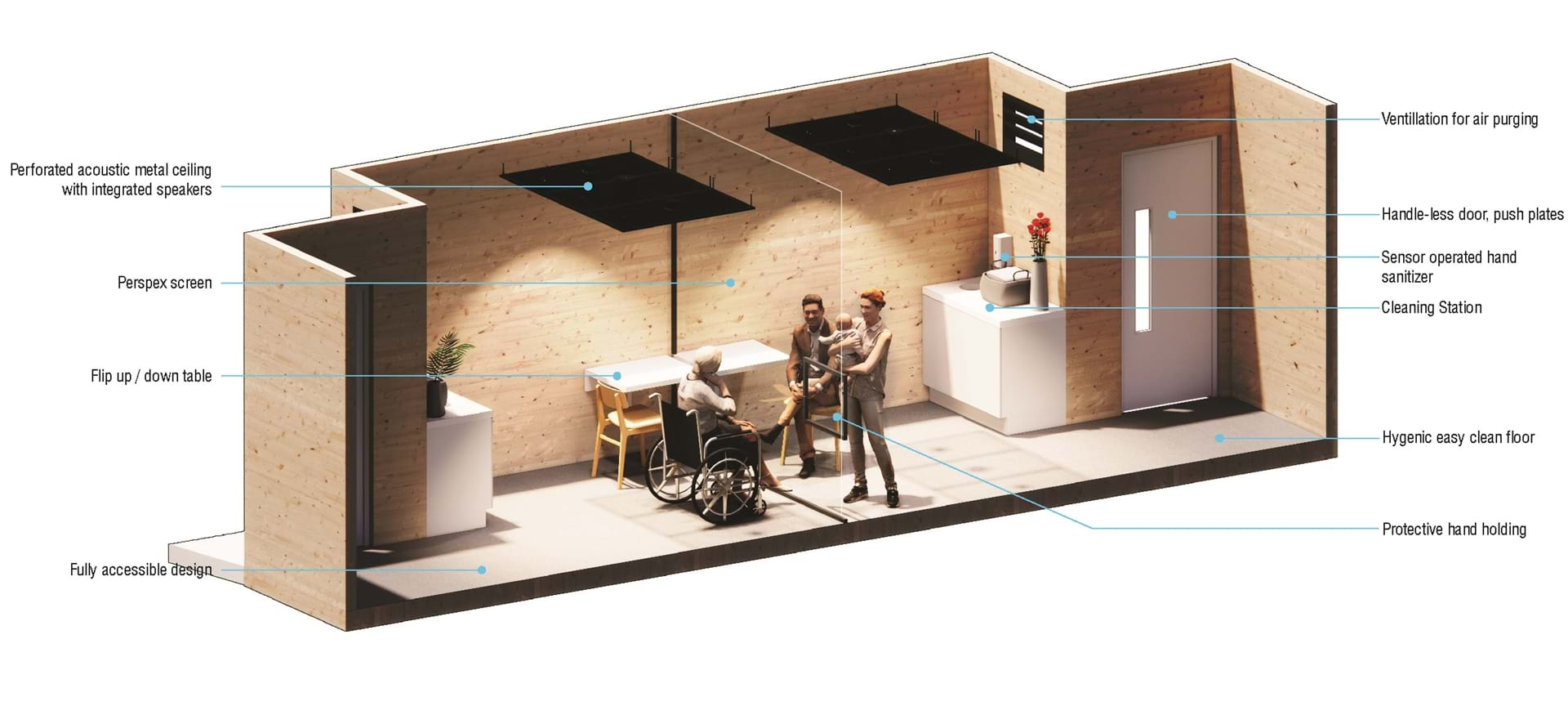 Within the fully accessible design, a Perspex partition separates the two groups; an area of plastic membrane allows for human contact and hand holding.
Our electrical engineer Neil Wylde, notes: "For a project like this, where safety is paramount, the internal environment and engineering is incredibly important. We focused on ensuring the space will improve the wellness of those who occupy it."
Ed Lucas, our mechanical engineer, explains: "The pod has high levels of air quality and natural daylight, along with a comfortable temperature, acoustics, and access to fresh air."
Future flexibility.
Simplicity is key to the design; the pods are cost-effective to run, with the lowest carbon emissions possible, and feature simple controls for people to adjust their environment as needed. With sustainability in mind, the Social Contact Pod is designed to be powered by solar panels and battery.
If successful, the Pod has the flexibility to be used in other scenarios, including providing a safe space for doctor-patient consultations.
Ultimately, the Pod's off-grid design makes it not just a space that can provide precious moments for families and friends, but one that looks to how we can design for a better future.
We are looking for willing collaborators within the construction industry to help build a prototype, before a potential roll out in the next few months. 
Interested parties should contact designresearchunit@scottbrownrigg.com