Encouraging people to talk about mental health.
As part of the London Design Festival and designjunction, we worked with award-winning British designer Steuart Padwick, Time to Change, and Ramboll to create 'Talk To Me', a series of two giant 5.5-metre sculptures designed to stimulate conversations about mental health, situated in King's Boulevard, King's Cross from 17- 22 September 2019.
The Talk To Me installation follows Padwick's 'Head Above Water' for designjunction in 2018.
As visitors approached the breathing wooden sculptures, a sensor was triggered, and the figures voiced poignant and uplifting words. These conversations started to crack the 'burden' to release a glowing light. The series progressed from a standing figure, carrying the burden on its shoulders, to a figure resting against its burden, highlighting that while the burden may not be overtly visible it is often not far away.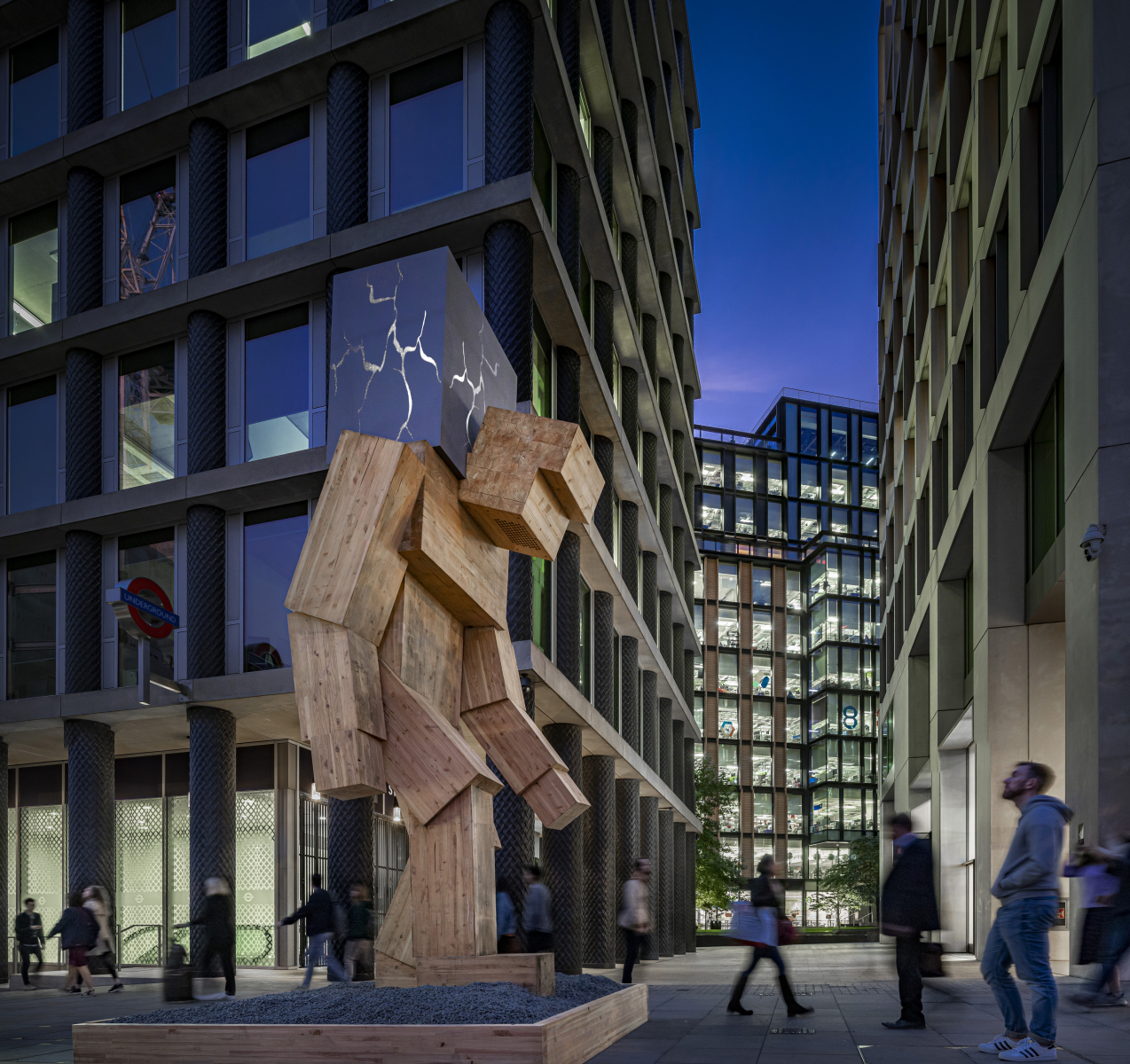 We worked on developing Padwick's vision for the sound and lighting of the piece.  Talk To Me was designed to interact with the public, using sensors to play pre-recorded voices and Padwick collaborated with over 30 writers, poets. actors and mental health recovery ambassadors who wrote and recorded pieces for the work.  Making this work, required careful balancing of these voices in what is a noisy open space. The pieces needed to be able to express the importance of communication to mental health.
Paulie Roche, Sound Designer, Hoare Lea explains:
Padwick's intent was for the audio to bring these giants to life through the interaction of visitors. The sound encouraged passers-by to stop, interact and contemplate, and by listening to the internal voices of the figures, hopefully speak up and talk about how they feel.
To achieve Padwick's artistic vision, an innovative composite material panel was used the 'cracks' were routed into this so that lighting could be used as if to seep through and reveal these cracks.
James Buck, Lighting Designer, Hoare Lea explains:
We wanted to help realise Padwick's ideas to ensure that the lighting worked with the sound and the physical sculpture to emphasise the message that talking can reduce the weight on our shoulders. The communication between the passer-by and the figures provided a valuable space for people to stop and think about the importance of speaking and being heard, creating a sensory experience to engage and inspire.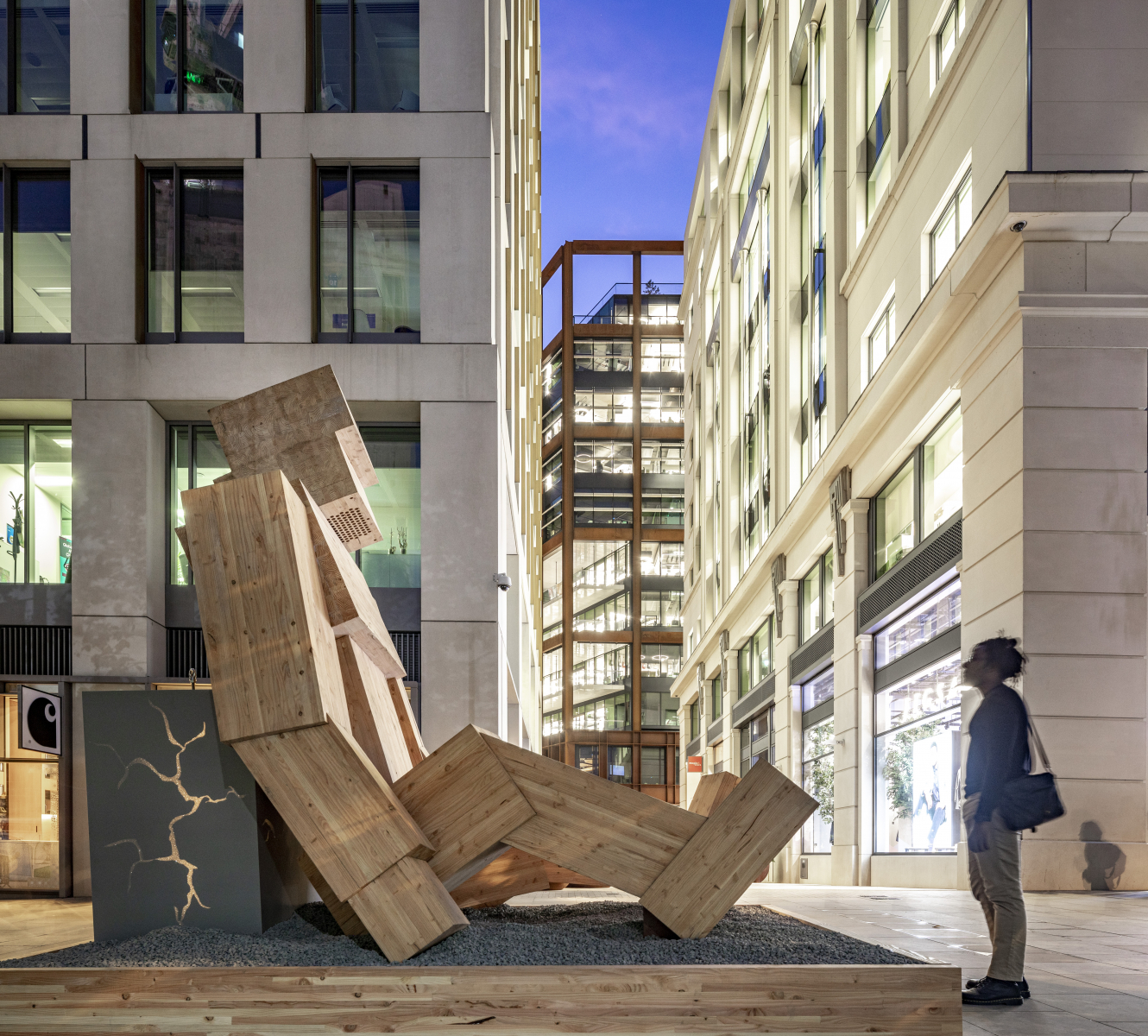 Following installation a short film has been produced directed by Dan Henshaw, giving more insight into the thought behind the work.
You can view the film below:
This captivating piece of public art is supported by Time to Change, the nation's mental health anti-stigma campaign. To get involved in the campaign visit www.steuartpadwick.co.uk/talktome
Credit; Talk To Me by Steuart Padwick in support of the UK's mental health campaign Time To Change, designjucntion, 2019(19-22 September). Image Daniel Shearing.