Samantha Carlsson: Future Sustainability Leader.

The IEMA Sustainability Impact Awards.
The IEMA Sustainability Impact Awards took place on Friday 20 September at The Brewery, London, and we're delighted to announce that our own Sam Carlsson was named Future Sustainability Leader.
The Future Sustainability Leader award recognises an individual who is fewer than five years into their career in sustainability, and has demonstrated commitment, innovation and made a measurable impact for their organisation. The winner is selected as an exemplar of how, together, we are 'transforming the world to sustainability'.
The judges said:
Sam has made great progress in her career, and that is testament to the skills, technical expertise and enthusiasm so evident in her work. She shows great insight and understanding of the challenges we face today and is determined to be part of the solution. Sam is already setting new standards for a more sustainable future.
On the morning before attending the awards ceremony, Sam presented at the climate action event in our London office.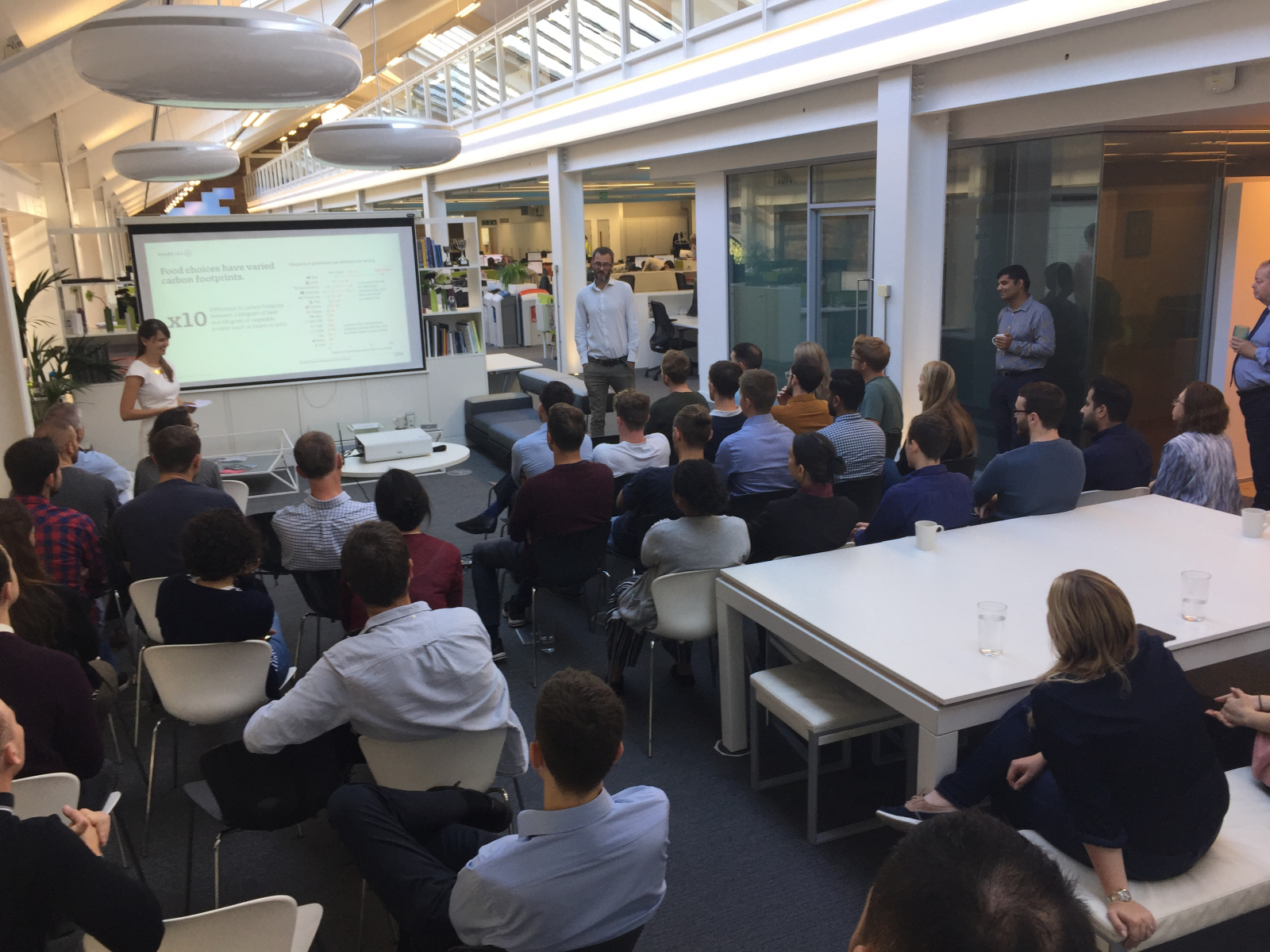 I'm honoured and humbled to have won this award. It was inspiring to hear about all the great projects that are taking place across the sector and making an impact. We all have a role to play in addressing climate change, and hopefully awards like this encourage us all to go that one step further!