Positive impact and a lifecycle that lasts.
It's vital that any approach to sustainable design is outcomes-focused. The overarching aim is to emphasise the value that can be created from sustainable developments. In collaboration with our clients, we create simple, clear aims that add value in these key areas.
1. Social: the value for wider society
2. Human: the impact on the users
3. Physical: the building & infrastructure
4. Natural: the enhancement of the environment
5. Economic: the commercial benefits
All week, we're looking at each of these capitals in more detail. Today's is physical capital.
---
Physical capital is about designing buildings and infrastructure for longevity and future flexibility – considering priorities such as mobility, pedestrian access, clean forms of transport, and materials that reduce the environmental impact of the built environment.
So what are the key routes to delivering against the aims of physical capital?
Masterplanning.
Masterplanning stage is when we can influence the spaces between buildings – considering how they perform in terms of comfort, connectivity, and community. It's the chance to consider how the building and infrastructure will sit in its surroundings, and the opportunities it has to contribute to the physical environment.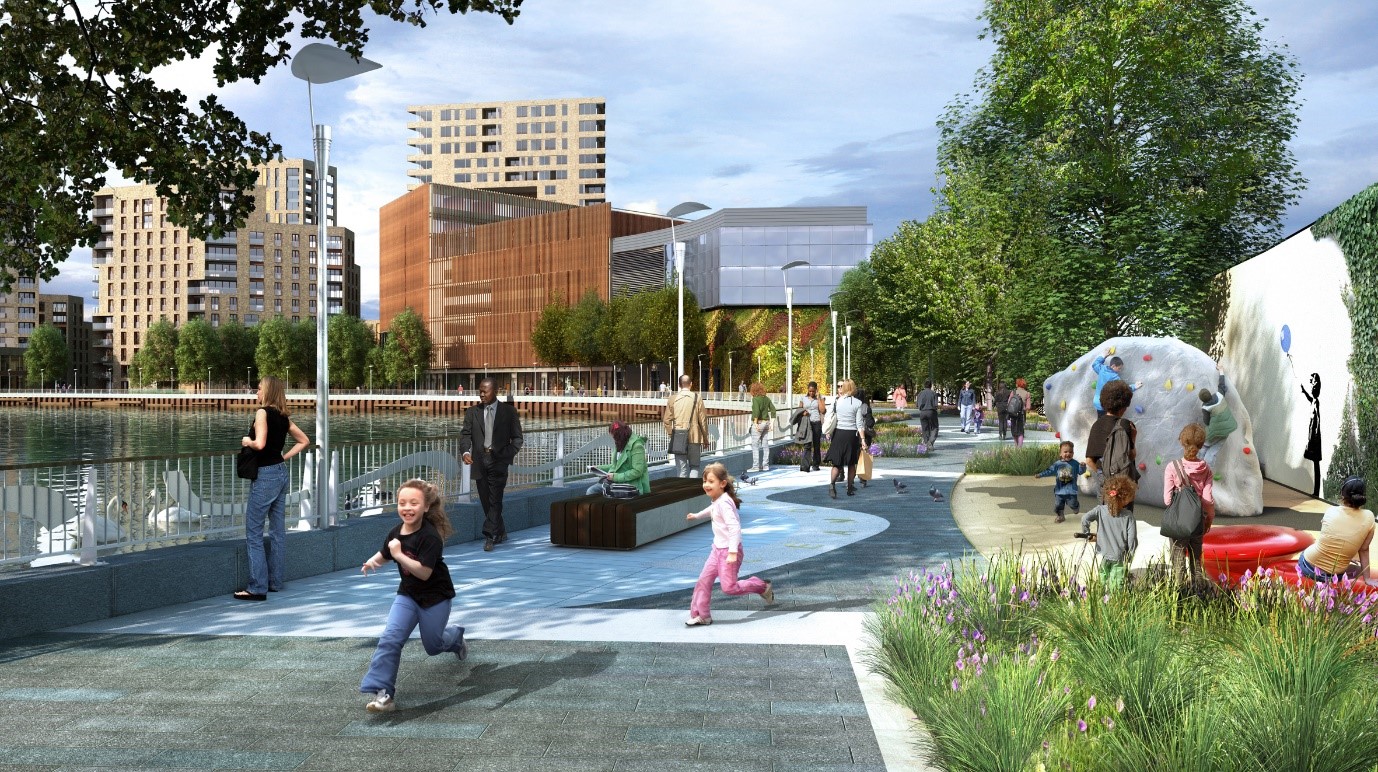 Form and fabric.
A building's form and fabric requires an iterative design process that considers how materials and layout respond to the overarching aims of a project. This requires symbiotic working relationship with architects, and extending our design input for both the benefit of the end users and the building's in-operation performance.
Immersive simulation.
By using environmental modelling to simulate spaces, we can make the invisible visible and show how a physical building will perform and impact on its users and surroundings.
The fast-paced advancement of technical and modelling software are vastly improving our ability to influence building design.
Energy strategies.
A whole-life approach to the energy and carbon performance of developments is vital. Strategic, robust, innovative and measurable solutions are what make a sustainable energy strategy.
Understanding the electric future.
Our research and industry insight also means we can take what's happening at a macro scale in terms of the decarbonisation of the grid, and analyse the implications to individual buildings. Whether its considering how buildings may soon be used as electric generators, to the latest solar-panel glazing and new green technologies – we are committed to making developments as future-flexible as possible.
We must deliver tangible real term benefits – benefits for people, for now, and for the future.
Take a look at our short video explaining our approach to creating physical capital:
Look out for our post tomorrow, where we'll be looking in more detail at natural capital.