Our people in the Middle East.
This year we've been marking a decade of our firm working in the Middle East with a range of unique events and anniversary activities. This is the conclusion to our 10-part series of people pieces, in which Hoare Lea employees and partners share their personal stories of working in the region.
Name: John Wood
Title: Principal Mechanical Engineer
Status: Based in our Abu Dhabi office since March 2015
What made you decide to work for Hoare Lea in the Middle East?
For me it was all about where the next challenge would come from. I'd worked in the London office since 2012 and absolutely loved it there. However, I'd always had a desire to work abroad and so when the opportunity arose to do a secondment in the Abu Dhabi office I grabbed it with both hands and never looked back.
…and what's made you stay?
Personally, it comes down to the lifestyle and the opportunity to work on multiple large-scale signature projects. It was a genuine sink or swim moment when I first moved, as the size of the project I was asked to lead was a real jump up from what I was used to. But it didn't take long to adjust, and then I found myself hungry for the challenge.
We tend to find ourselves regularly providing a local support role for the UK offices delivering UAE projects. This brings a much greater amount of client exposure, which I genuinely relish.
What would you say to someone considering a secondment or move to one of our Middle East offices?
Go for it! It may seem like a daunting jump into the unknown but, then, all the greatest experiences in life are…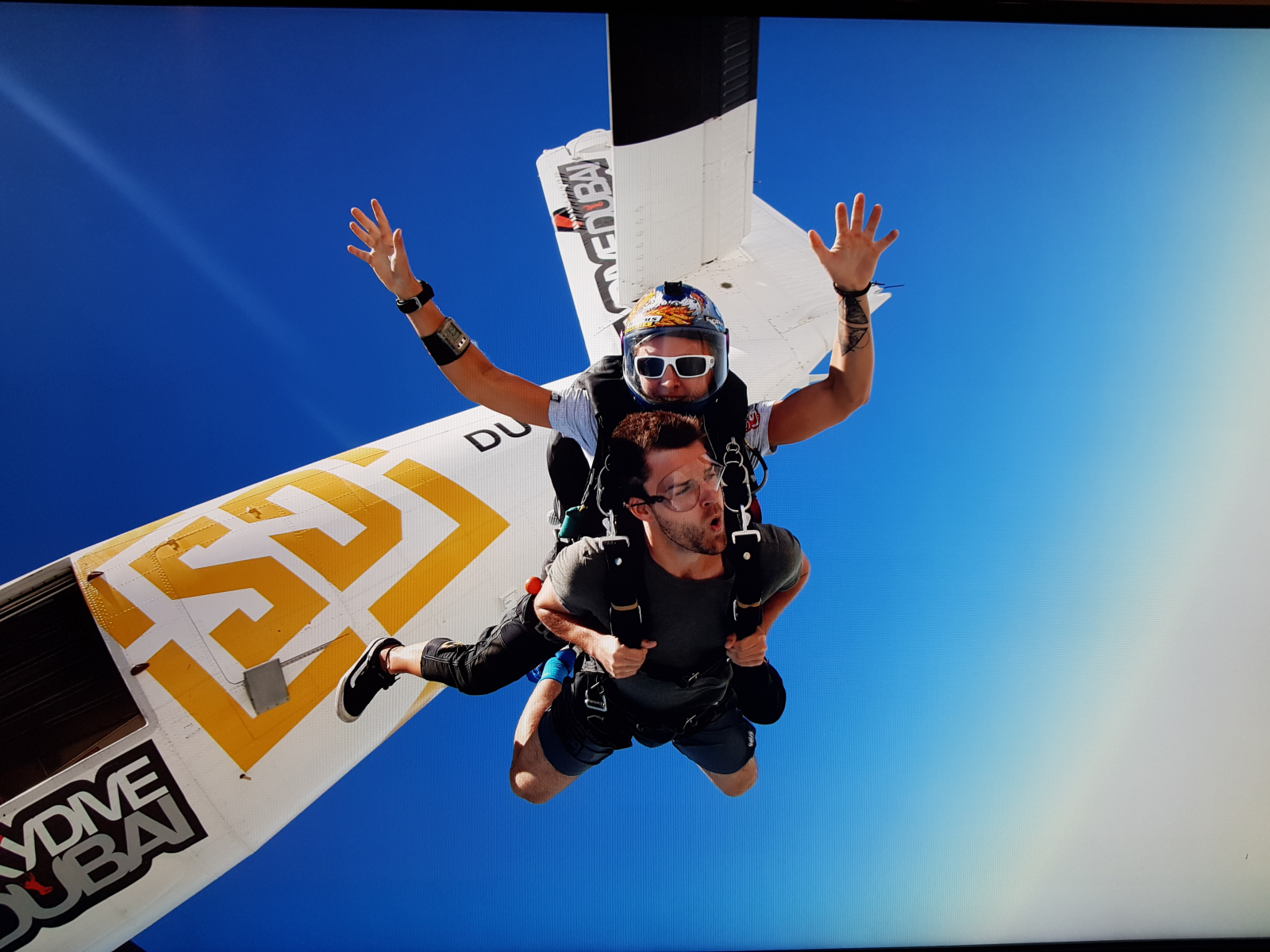 How has your career progressed since being in the region?
For the first six months, I had to go back to the drawing board in terms of local codes and the way the region works, but once that clicked, my career progression felt almost exponential. It's great to have the opportunity to work with people from all over the world and from all different walks of life. Having to coordinate with teams located across four time-zones (and in multiple languages) brings an extra sense of achievement when a project is delivered.
I arrived here as an engineer and achieved principal level a year ago, which is testament to the extra responsibility I have to keep projects moving in the right direction.
What has being out in the Middle East offered you in terms of new experiences?
I've always been a keen traveller and being based in the UAE opens up so many more places to visit. India, Sri Lanka and the Maldives are just a four-hour flight away, which makes them ideal for a long weekend escape… and you don't have to go much further before you reach the likes of Vietnam and Cambodia. Locally, you have the deserts and mountainous regions of the UAE but southern Oman is also a day's drive away, and is practically sub-tropical at this time of year!
What do you believe makes our Middle East teams work so well?
We are an extremely tight-knit group and we all look out for each other, which is essential to a successful working environment. We also spend a lot of time together outside of working hours. If anyone needs assistance on a project then there's always somebody else who's willing to go that extra mile to help, which I think makes all the difference.