Our people: Matthew Bosley.

Our people in the Middle East.
Next month will mark a decade of our firm working in the Middle East. We're celebrating this milestone with a range of unique events and anniversary activities.
This is the fifth in a 10-part series of people pieces, in which Hoare Lea employees and partners share their personal stories of working in the region.
Name: Matthew Bosley
Title: Associate Mechanical Engineer
Status: Based in the region since February 2014
What made you decide to work for Hoare Lea in the Middle East?
I had actually just joined Hoare Lea in Cardiff, having previously come across the firm on the Heathrow T2A project, where I was working on the client side. After seeing an advert for a three-month placement in Qatar, and having some inside knowledge on what it would be like from my dad who was working there at the time, I decided to go for it. Three months became three years, and then I moved on to the Abu Dhabi office where I've been ever since.
What's made you stay?
There are many reasons: on the professional side there's the exposure to major projects and unique opportunities. On the personal side, Abu Dhabi is a fantastic place to live where you can enjoy a high standard of life, year-round sun and, of course, no tax!
What's been your experience of living in the region?
I think some people have a vision of the region being camels and dusty tents, living under strict conditions, unable to have any fun… Of course, there is a recognition of the heritage and traditional way of life, but this really does not represent modern-day Abu Dhabi or Dubai. It's actually very tolerant and modern here; I think a lot of people would be surprised. It's often far more familiar than many people imagine. At times it does feel like you are in a sunny UK!
A desert safari with dune bashing and overnight desert camping is definitely something that anyone coming here should try.
What's been your proudest moment so far?
Welcoming our daughter Abi to the world – she was born in Abu Dhabi last year.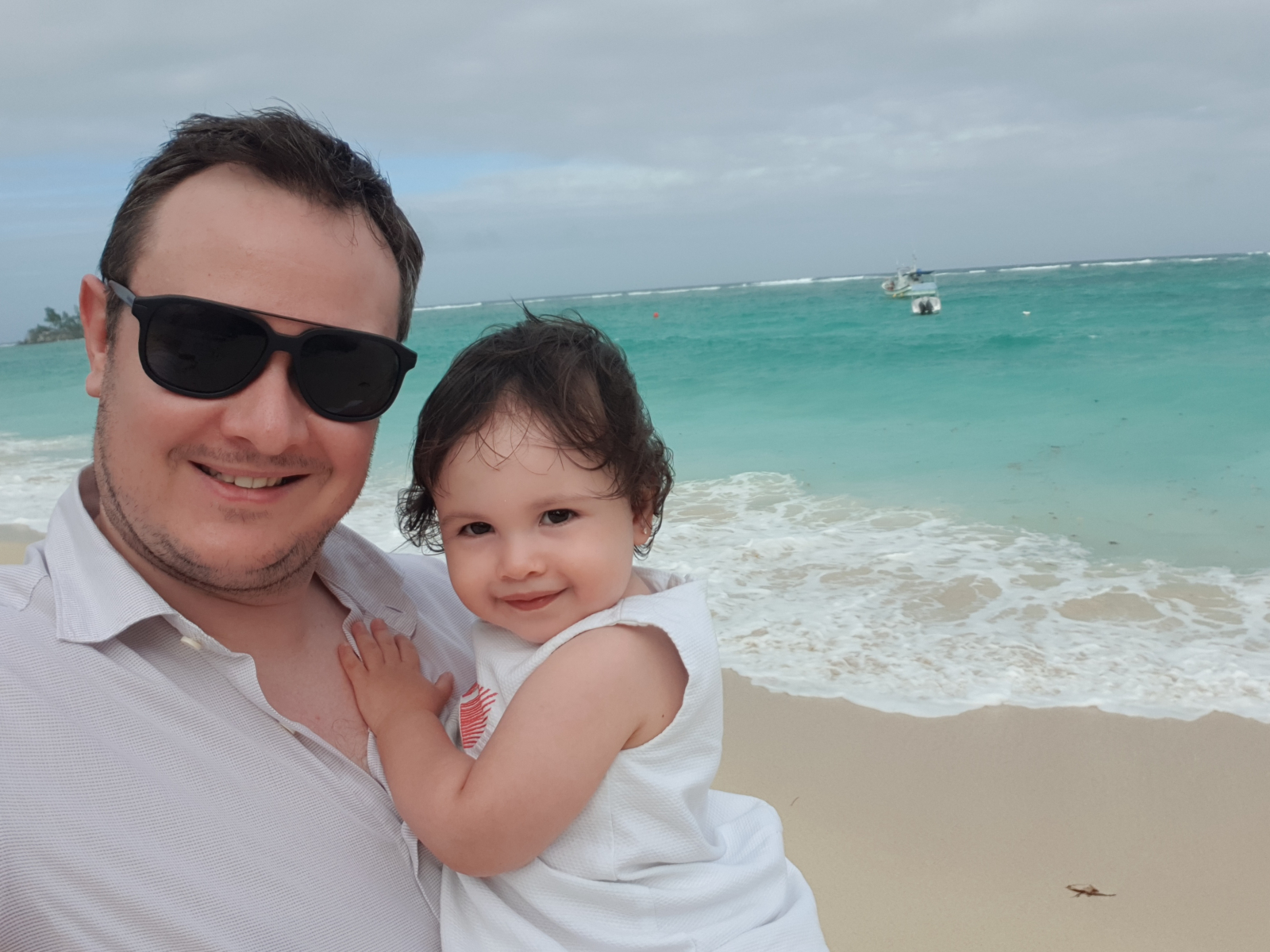 How has your career progressed with Hoare Lea in the region?
I moved to the region as a Senior Engineer, and I was fortunate to have the opportunity to work with most of our Hoare Lea offices. This definitely helped my career progression. Gaining insight into the differences between local practices and how things are done in the UK forces you to challenge what you know and really understand things better.
What's been your favourite and/or most challenging project?
It has to be the Doha Metro Green Line – I think half the people in Hoare Lea have been involved at some point! While it was definitely a tough process, it will be something we can really look back on with pride when it is up and running, especially when the 2022 World Cup is under the world's spotlight.
What are exciting opportunities does the Middle East offer?
The region is always striving to push the boundaries of what has been done before: doing it bigger and better, but also now focusing on being more sustainable and smarter. From an engineer's perspective this is a dream. We get the chance to be directly involved with, and surrounded by, exciting projects that would only happen here.
Any lessons learnt you'd like to share?
When you are working here you realise how important your colleagues are, and how dependent you are at times. When there's thousands of miles between you, communication and collaboration are critical. This is something we can always improve, and needs to come from both sides, but it makes our life so much easier knowing we have such a wealth of expertise supporting us from the UK.