Our people in the Middle East.
October 2018 will mark a decade of our firm working in the Middle East. From now until then, we'll be celebrating this milestone with a range of unique events and anniversary activities.
This is the fourth in a 10-part series of people pieces, in which Hoare Lea employees and partners share their personal stories of working in the region.
Name: Marjo Juntado
Title: Senior Mechanical Engineer
Status: Based in the Abu Dhabi office
How do you find working for Hoare Lea in the Middle East?
For me, there are three main reasons that I continue to enjoy working for our firm. They are the positive working environment, my wonderful colleagues, and the support we get from the management team.
In particular, I've found that everyone is really easy to approach and we help each other out whenever it's needed. Most importantly, the suggestions that we have in relation to our office and our work are always welcomed by the management team, so our feedback gets taken on board. It makes me happy to see that the hard work of all our teams is greatly appreciated.
It makes me happy to see that the hard work of all our teams is greatly appreciated.
What's your proudest moment?
I work hard to help support my family and give them the best opportunities. One of my proudest moments is when I attended the graduation of our youngest daughter. On the day, we learned that she was to receive the highest honor she could be given for all her achievements. I was so proud walking to the stage alongside her as she collected the medals. It made all the hard work worth it, especially for me as I work abroad and to be far from my children is not always so easy, but she has given us such a wonderful gift that I am very thankful for.
Do you have a favourite project you'd like to share?
One of my favorite experiences was being involved in the Specialist Rehabilitation Hospital project, which is a great healthcare facility. We were working with an existing structure, which was a key restriction during conceptual and schematic stage. Being able to implement BIM meant we could achieve the best distribution for the initial main services and space planning during schematic design stage. I really enjoyed the close collaboration I had with all the other team members, and it helped make the deliverables straightforward. Also, I was given a chance to get involved in the site office activities, which was a great opportunity.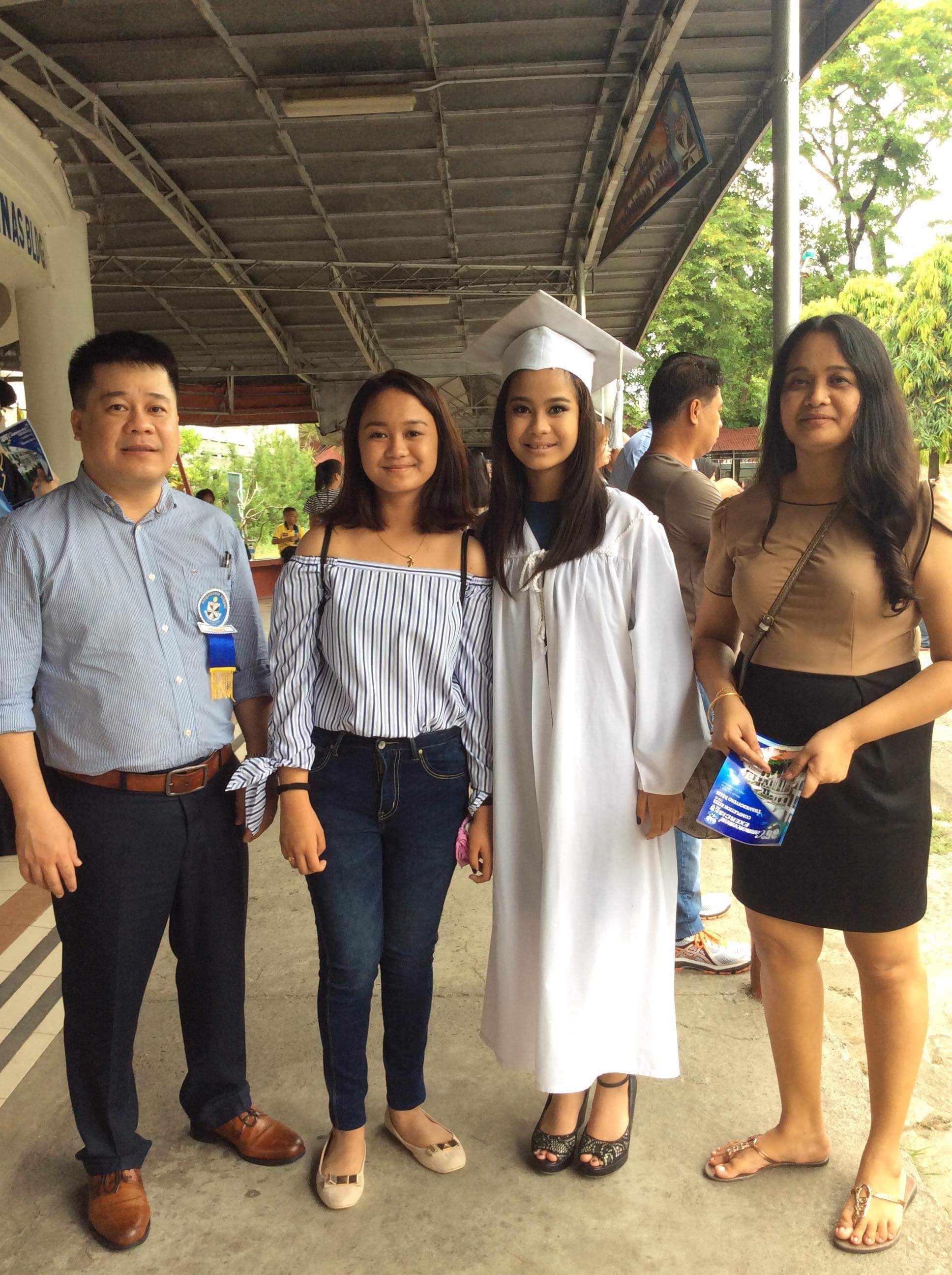 Marjo at the graduation of his youngest daughter.