Our people in the Middle East.
This year in October, we are marking 10 years of our regional presence in the Middle East.
To celebrate the occasion we are undertaking a series of unique events and activities. Each month until October, we will be publishing profile pieces and insights from our people across the region.
Name: Maris Herrera
Job title: Office Coordinator
Office: Abu Dhabi
Area of expertise: Admin
Period of time spent working in Middle East: 7 years: from 2011 to present
What made you decide to work for Hoare Lea in the Middle East?
My sister and I both went for this job and I was lucky enough to get the position! I previously worked in real estate and Hoare Lea was one of our good clients. At that time, the regional Hoare Lea team was smaller than it is today – only Andrew Morris, Ian Gow and Matthew Johnstone. I decided I wanted to work with Hoare Lea because I felt from the very start of my interview that I liked the people. I also felt that this was a great opportunity and would contribute to improving my knowledge and skills. Working in an engineering company is a challenge for me – when I joined I had no background in this area…
Gratefully, I made it this far!
What made you stay working for Hoare Lea in the Middle East?
The answer is straightforward, the people and the management. How they value employees and give credit when and where it is due is most important. They are very considerate – I believe that 'good people bring out the good in people'.
I'm so lucky to be mentored by our regional partners. I will remain thankful for all the knowledge and opportunities they have given to me.
What's been your proudest moment so far?
I was the first person in the admin team in Abu Dhabi office. I helped to set up the office and develop the admin system, and I moved from filing documents to being a team secretary. Being part of the pioneering team in our expanding Abu Dhabi office makes me proud. I cover a wide variety of functions, including: HR; fee admin; general admin; office coordinator and document controller. The office has now doubled in size and I'm happy that two new people joined the admin team to support the growth alongside me.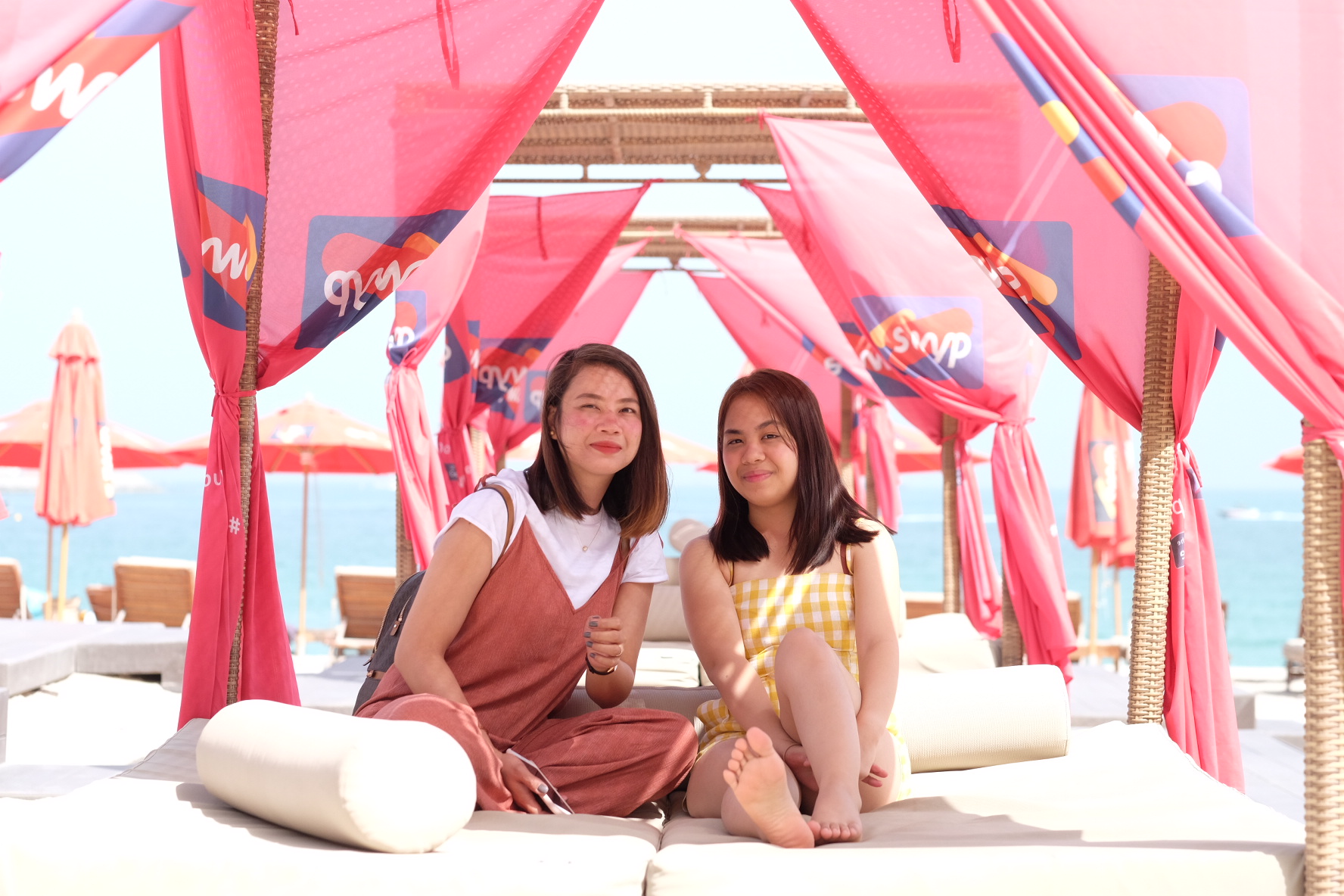 Do you have a favourite memory or experience you'd like to share?
I have a couple of memories, firstly that I received the Hoare Lea offer letter exactly on the date of my birthday. Secondly, I was privileged and honoured to be part the Hoare Lea 150th anniversary celebrations.
What do you believe makes our Middle East teams work so well?
Great teamwork and team leaders who value, respect and encourage the suggestions of the individuals in their teams.
And living in the Middle East?
The separation from family is one of the most difficult things – but, it is made easier as when we do get together we can do all the things we want to do!
Anything else you'd like to share about your experience of working for Hoare Lea?
When I started looking for a job more than a decade ago, I was looking for something that was not in my area of expertise – I graduated with qualifications in hotel and restaurant management, but I quickly realised that it was not the career I wanted to pursue. I spent many years searching for the right job. Finding the right job for me – is like finding your soulmate. I have now been at Hoare Lea for 7 years and I can finally say, 'I have found my soulmate'. I am looking forward to working with Hoare Lea until my retirement age!
Finding the right job for me – is like finding your soulmate.