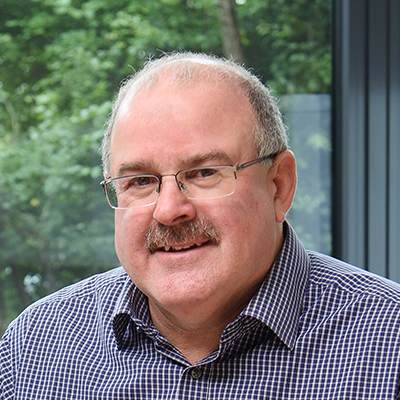 Author:

Peter Wells, Partner
Is 'low cost now' culture undermining the design of hospitals?
Here's an interesting statistic: the operating costs of healthcare premises typically equate to the capital construction cost every 2.5 years.
Shouldn't our aim in design, therefore, be to strive for the lowest possible whole life cost together with the longest serviceable life for the building?
Shouldn't we look beyond the culture of 'lowest cost now' to deliver long-term benefit?
Whole life costing must be integral to the design process from the outset. Whole life costing typically includes the following:
Construction cost.
Maintenance costs: planned and unplanned maintenance and long-term replacement.
Operating costs: utility bills and staff wages.
Occupational costs: for instance, if the building was to undergo a change of use.
End of life: how much it costs to demolish the building.
Shifting the thinking and focussing on getting the most from the operational budget (OpEx) would dramatically impact the design outcomes. Even at a most simplistic view, decision making would be flipped on its head. For example, reducing the thickness of insulation on pipework could save thousands in the short term, but cost tens of thousands in the long term.
When put like this it's a no-brainer. Holistic value engineering that incorporates OpEx, environmental impact, performance, quality, cost and programme will always be needed. But shouldn't there be a way to unlock some of the long-term OpEx budget to allow for short-term CapEx? This would require different departments to talk to one another – which can be a notoriously difficult process. But it is our duty as designers to act with the clients best interest in mind, focusing them on the long-term impacts of our design decisions.
This conundrum is particularly pertinent to the Healthcare sector. We are all aware of financial constraints within the NHS, and so they tend to focus the design teams on the OpEx impacts of our designs. This experience is easily transferable to other sectors.
We have over 25 years' experience of engaging with operations and facilities management teams on UK PPP/PFI projects – where whole life costs are carefully scrutinised to bring out best value over the lifetime of the facility.
We aim to achieve a significant energy reduction improvement on the Building Regulations Part L requirements and to exceed NHS benchmarks. For a recent Community Hospital project, we have been able to reduce annual energy use by almost 50% against the NHS Good Practice Guide.
Our challenge, of course, is to reduce ongoing running costs which are considered, initiated and embedded from concept through to design and on to post-occupation and beyond.