Are we building too much lab space?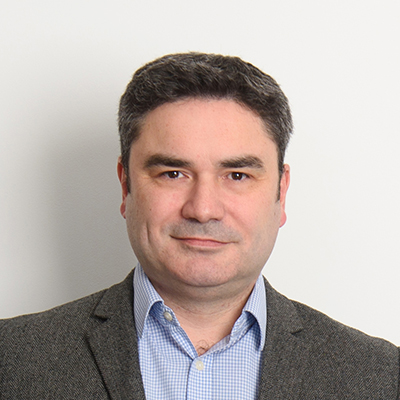 Author:

Andrew Somerville, Project Director
Challenging the norms of S&R design.
by Andrew Somerville and John Steele.
To stay leaders in the world of science & research (S&R) buildings, our design approach to facilities must keep pace with the fast rate of change in the sector.
More than ever, there is a drive to translate fundamental research into viable procedures and products. As you'd expect, this means a shift in the way laboratories are being used, but we aren't seeing this change being considered when new facilities are created.
 Responsibility to change.
As designers, we should be challenging every brief to see what trends from the wider industry are influencing the way S&R buildings are being used. These wider trends span automation, computational modelling, and commercialisation.
Commercial.
Many higher education laboratories have traditionally more laboratory space than those of the commercial world. However, as academic and commercial laboratories increasingly come together in translational buildings we are seeing the need for more collaboration and desk-based workplaces rather than lab space.
Automation.
Laboratory automation is becoming smaller and cheaper. Researchers can set up an experiment to run in the morning and then sit at their write-up desk to analyse the results. This drive towards automation in labs is resulting in researchers requiring less space in laboratories and more write-up space outside the laboratory setting.
Computational modelling and digital information.
Computational modelling of experiments – when an experiment may only exist in a virtual world – is a growing trend. Added to this is the increased sharing of global information gathering, which prevents duplication of research by giving access to results from previous experiments.
All these factors add up to the fact that the need for traditional laboratory space is reducing in most branches of scientific research. When designing S&R facilities we need to consider everything from the needs of the science being undertaken and collaborative workspaces, to internal and external high-speed data networks… ultimately, we must always strive to ask – are we building too much lab space?
As designers, we should be challenging any science project where the ratio of laboratory space to desk-based working for researchers is more than 50%.
By doing this early, we can future-proof our designs for our clients and support the growth of translational research.