Our latest research: happier, healthier communities.

The power of public green space access.
Deep dive into our digital publication right now!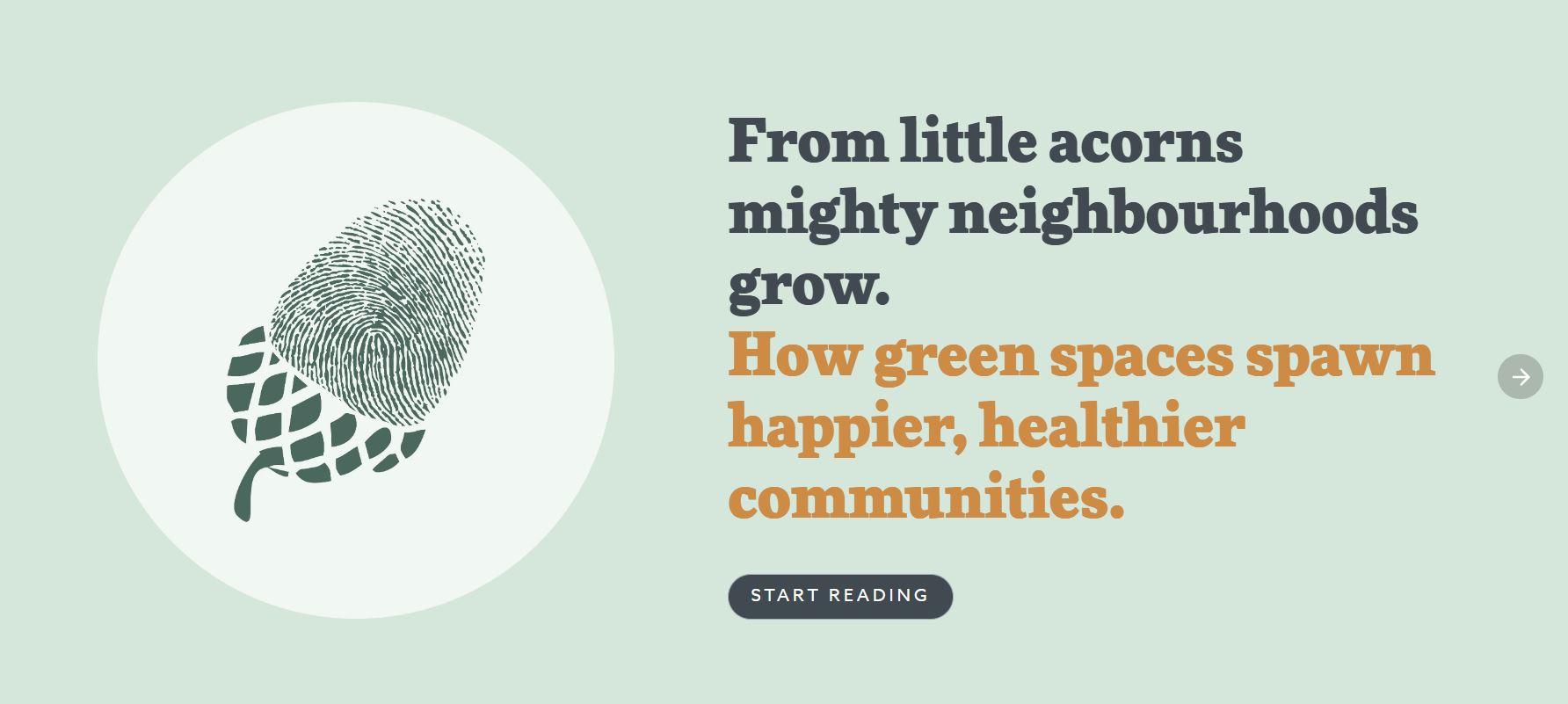 As a human race, we are never more perfectly described than with the title 'social creatures'. We naturally cooperate, care, and compete.
Relationships underpin our happiness. The mutual experiences we have with others often mark the defining moments of our lives… Yet we know increasing urbanisation and closure of community spaces is causing more people than ever before to report feelings of isolation and loneliness.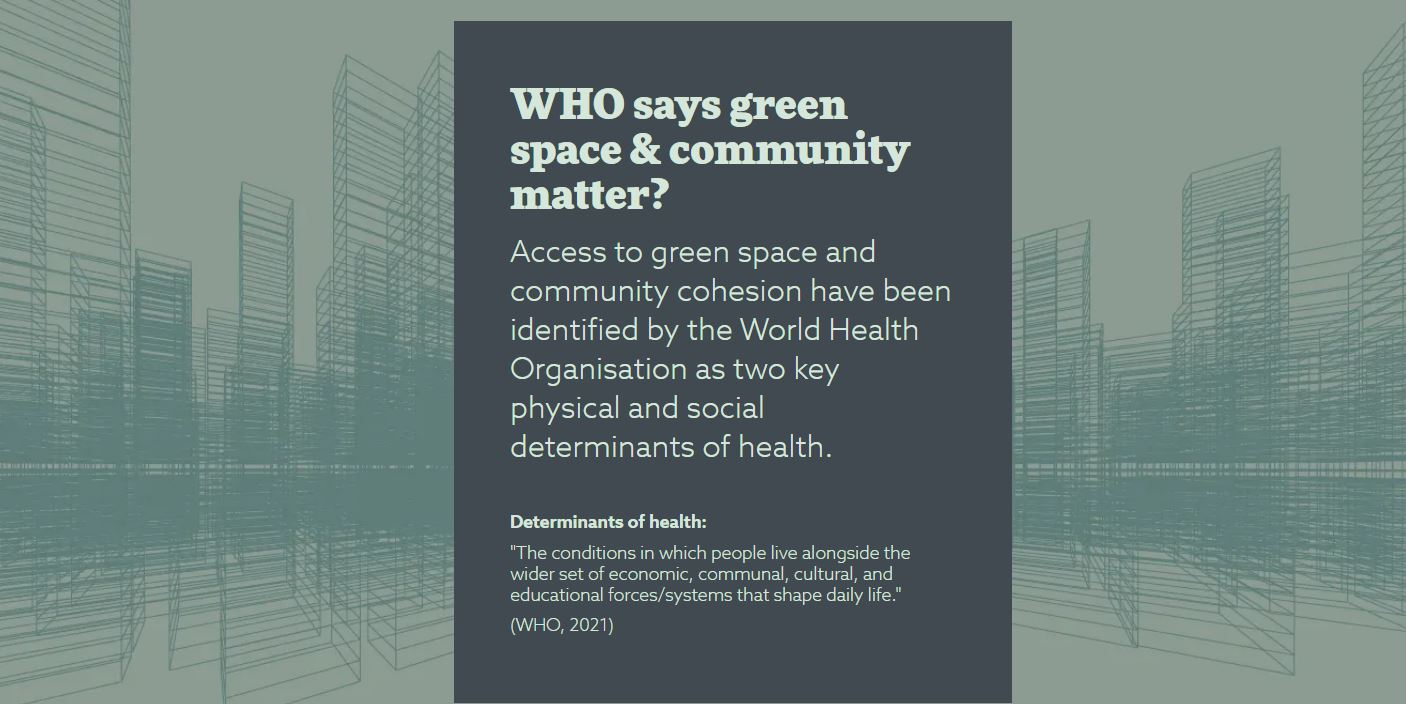 In the same way, when it comes to the natural world – and our relationship with it – many people experience a disconnect. But nature holds the key to so many of our collective and individual needs as a race that evolved making sense of the natural world around us.
What can the latest research into both our connection with nature – and our connections with others – offer for the future of the built environment? This area of rapidly growing research can be vast and complex, so we set ourselves the task of summarising the latest science…
Our digital publication explores and synthesises the developing research in this area… answering questions such as – how might people's perceived walking distance from public green space affect their wellbeing? What impact can local groups have on community health? And how might green space access and community cohesion affect people's behaviours during periods of crisis, such as those seen in the last few years?
Explore the full publication here… and let us know your thoughts!