Going for Gold: workplace wellbeing.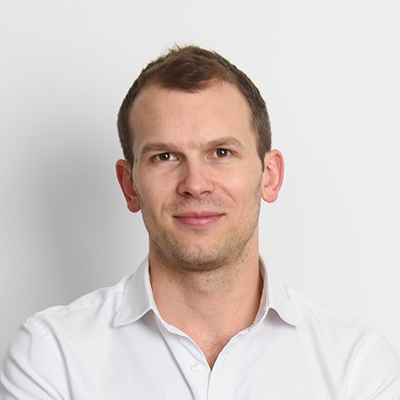 Author:

Tom Spurrier, Associate Director, Sustainability
1 New St Square series: part 1.
When designed intelligently, efficiently, and with users at their heart, workplace buildings have the power to transform the appeal, productivity, and future of a business. In this series we share key insights from the award-winning and industry-defining 1 New Street Square project, our most user-focused workplace yet…
Deloitte, a global professional services firm, has a strong purpose: to make an 'impact that matters'. In 2014, the firm had the unique opportunity to consolidate its central London campus and create a new head office.
Deloitte wanted to challenge traditional 'green building' thinking and deliver a workplace that would significantly benefit its people and the planet. It was fantastic to join a client that recognised how a truly sustainable building must also enhance the health, wellbeing and comfort of its occupants.
These goals translated into a truly ambitious target: to be the world's first workplace to achieve both BREEAM Outstanding (the highest measure for sustainable design) and WELL Certified Gold (a global building standard for health and wellbeing).

Mutually exclusive?
It is not unreasonable to imagine there often needs to be a choice between having a healthy building and a sustainable building.
There are many potential conflicts:
Will increased filtration levels on ventilation plant lead to excessive energy consumption?
Will WELL requirements for circadian lighting lead to increased lighting energy usage or affect flexibility of a space?
Will FM operations be affected by meeting the WELL standard?
When it comes to 1 New Street Square, one of Deloitte's aspirations for the project was to determine if these aspects were indeed mutually exclusive – or if the project team could work together to create something special and deliver on the project vision.
We found the two standards could complement each other: in fact, intertwining the environmental and wellbeing design strategies was what allowed us and Deloitte to create a truly sustainable workplace. Targeting BREEAM Outstanding provided the framework to improve energy efficiency, reduce water consumption, minimise waste production, and prioritise sourcing materials with a low environmental impact. And within this framework, our bespoke project team (including MEP engineers, lighting, acoustics, sustainability, security, vertical transportation, performance, and intelligent building specialists) worked hard to digest and apply the WELL standard, at times helping to inform and shape its evolution. By maintaining our focus on outcomes for the end-users, we could generate best value for Deloitte at all times.
In successfully delivering on both ambitious wellbeing and sustainability targets, we have redefined how the workplace of the future can benefit people and planet.
Testing, testing
A key aspect of the WELL standard is a focus on performance-based, measured outcomes. Internal environmental quality metrics are tested post-completion to ensure that health outcomes are achieved in practice, not just on paper. This performance-based approach is starting to permeate the industry and highlights the need for a managed approach across the project life-cycle. We carried out a managed performance validation process throughout construction, which meant the project passed the WELL post-occupancy testing exercise first time, with no remedial works required.
The result has been the delivery of the largest WELL Certified™ Gold commercial interior worldwide, which has more than doubled the total floor area of all WELL Certified™ office space in the UK.
The process has demonstrated how standards such as BREEAM and WELL, often casually derided as box-ticking exercises, can actually be industry-drivers for change.
Ultimately, the journey we went on with Deloitte demonstrates how environmental sustainability and human-centric design can go hand-in-hand in an innovative yet replicable manner.