BEAM at Glastonbury Festival.

The latest installation by Wolfgang Buttress.
Hoare Lea recently teamed up with creative collaborator and artist Wolfgang Buttress to lead the technical design of his BEAM Pavilion. A new permanent sculptural feature at Glastonbury Festival for Greenpeace UK.
Our Audiovisual team provided creative technical, audiovisual and electroacoustic systems design for the installation, enveloping visitors in immersive soundscapes and 360-degree projection and lighting. The feature has been created to express the energy and activity of the Cornish Black Bee hives owned by Glastonbury founder Michael Eavis.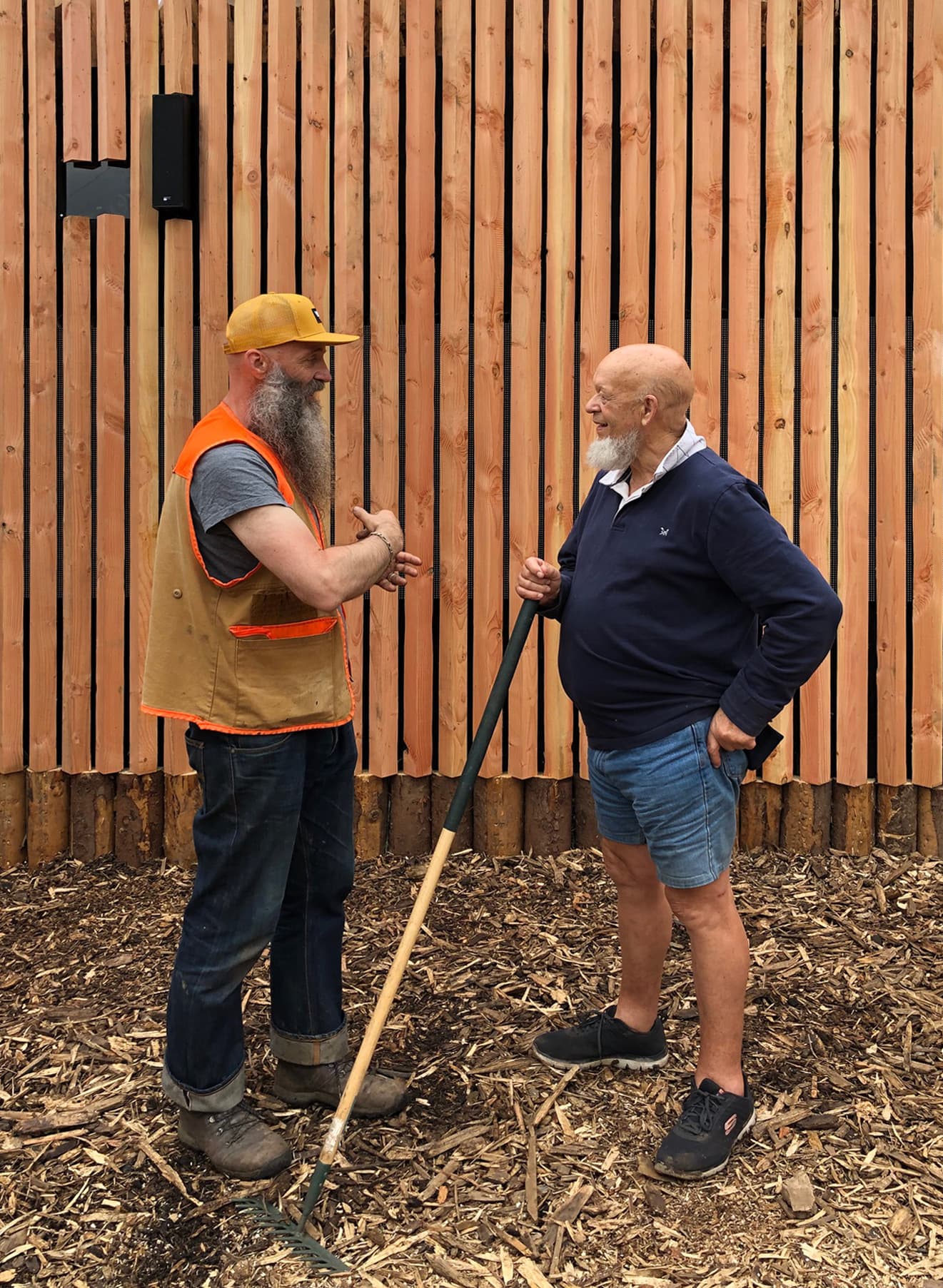 Using carefully placed accelerometers (vibration sensors) within the beehives, we converted the vibration of the bees into audio signals and data. The bee activity information was then processed using purpose-built data analysis and triggering algorithms, built by Luke Knott in our in-house team, before being transmitted live to the BEAM sculpture. This allowed the bees to control and author the sound, light and video within the installation 24 hours a day.
An immersive buzz.
BEAM consists of thirty individual channels of audio, allowing for total spatial soundscape control across the Meyer Sound system, twelve 20,000 lumen laser NEC projectors, and 240 custom made LED panels (mapped by Realtime Environment Solutions). This was all installed on-site in the 7 days leading up to the gates opening to the public for the start of the festival.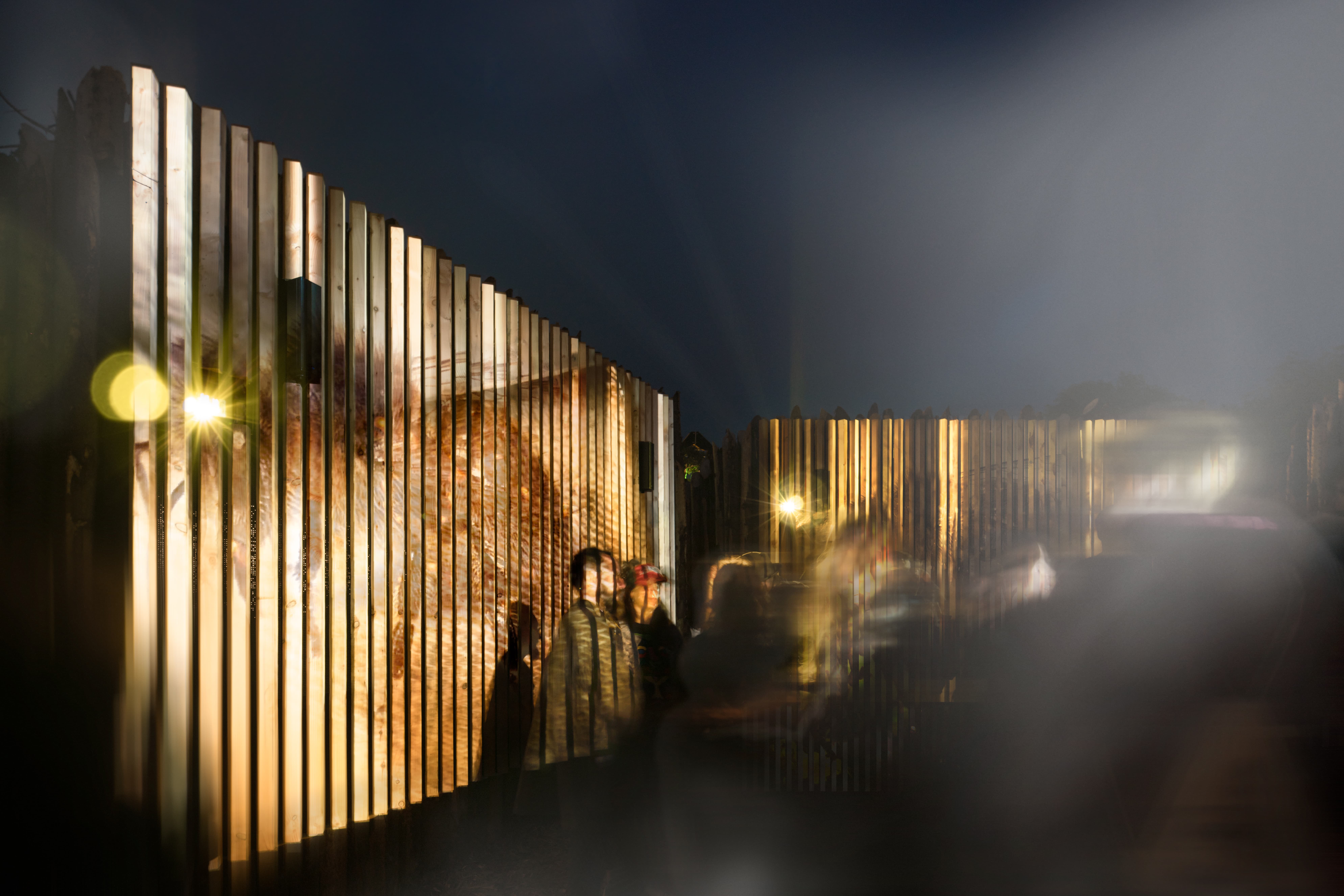 Visitors were invited to enter and walk through the sculpture. The content was programmed to evolve throughout the five days of the festival, giving each person in the artwork a unique experience.
We also created bespoke software to analyse adjacent sound sources (such as stages or ambient noise) and modulate a harmonious live remix using this processed information within the BEAM installation space, where the musical key and tempo would refresh in real-time. Artists playing at Glastonbury festival were invited to contribute by recording and writing site-specific musical 'stems' – these would be added along with the live sound of the bees to the audiovisual experience.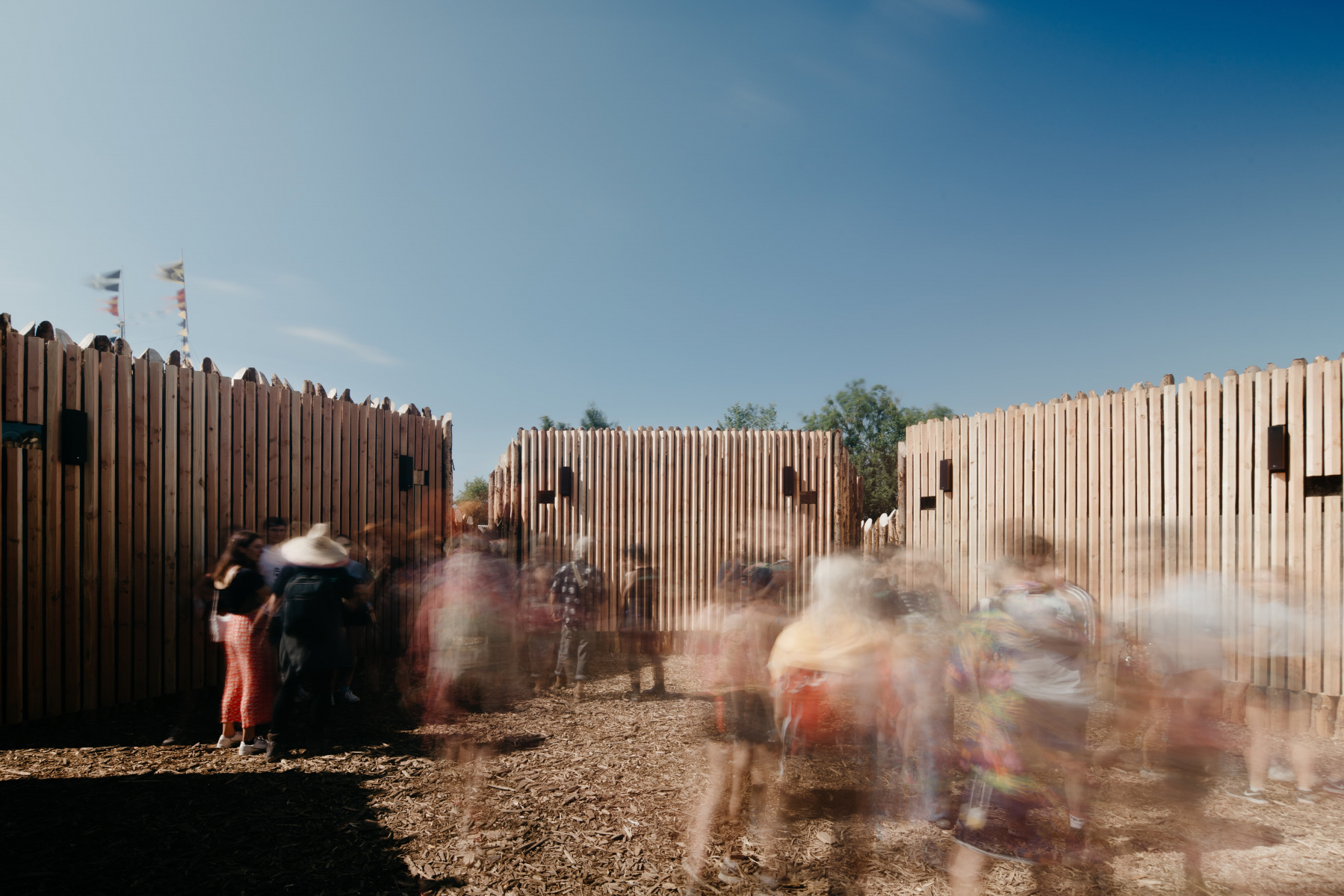 Paulie Roche, Principal Designer at Hoare Lea, also took part in a panel interview at the University of Glastonbury with artist Wolfgang Buttress and composers Doggen Foster and Kevin Bales about the concept, delivery and importance of BEAM and performed live with BE, the musicians behind the soundscape, on the Greenpeace Stage on Sunday night at Glastonbury Festival.