The value of Lighting Design.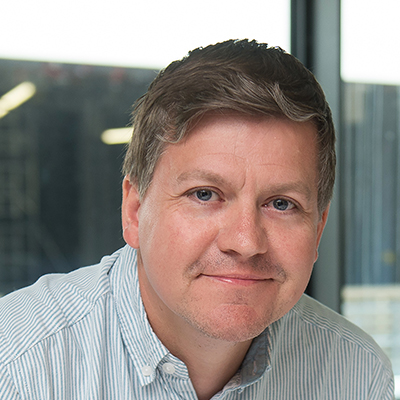 Author:

Jonathan Rush, Partner
Why employ a lighting designer?
Lightbulb moments.
Light is a vital component of any project.
Lighting, whether natural or artificial, truly defines a space. Without it, volume, materiality and form are simply not expressed. Light's importance to our experience of architecture is something lighting designers spend a lot of their time considering.
While many parties are invested in light and its effect on a project, lighting designers provide a different service to that of an engineer, architect, or interior designer. They understand the principles of:
Quality
Cost
Energy efficiency
Installation
Architectural narrative
Space perception
Emotion
Physiological impacts of lighting
User needs
Light as an art form.
For centuries, societies have used light to bring about wonder. It's integral to our world because it enables our key sense: sight. When used artistically it has a power to transform spaces and our experience of an environment. There's something uniquely dazzling when light is used to convey a message or meaning.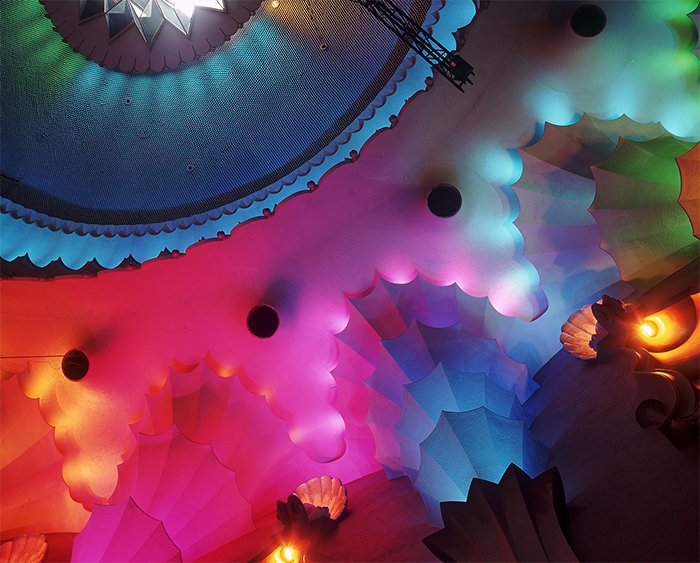 Clever lighting: understanding the human science.
Our eyes and brains are the gateway for all visual experiences. As light receivers, they negotiate the visual landscape and our perception of it. In a small way, lighting designers can help to define how humans perceive the world. No pressure then!
Yet, light is also an emotional and physiological experience, with memories of our past lighting interactions triggering responses in our sensory system.
Our understanding of light's role in our health and wellbeing, it's impact on ecology, and the experiential impact, on people is moving incredibly fast, with technological advances continuing to drive change in the industry.
When the art and science of light are understood and used together, they can help to ensure a truly successful project – whether that's a building, outdoor public realm, sculpture, or audiovisual experience.
It's not about numbers, voltages, or lux levels – it's about human experience.
Creative lighting design.
Our Lighting Design team embodies the perfect balance of art and science. We understand the emotional and scientific responses humans have towards light, as well as the impact on our wellbeing if the light is ill-considered. We design spaces based in response to the human need for light – be that aesthetic, emotional or physiological.
As Lighting Designers, we build with light. We are custodians of a vision that encompasses atmosphere, texture and narrative, ensuring the integrity of architectural expression is maintained. We add value to projects by enhancing the human experience and architectural form, designing visual hierarchies through light.
From hospitals to hotels, and airports to laboratories, we have experience of working across multiple sectors, and come to each project with a fresh approach.
We design experiences – be those considered and appropriate, theatrical or breath-taking.

Efficient lighting – cost and energy.
Project constraints and budget realities exist. Good design doesn't have to come at a premium, and we work within a wide range of budgets to create visually stunning spaces.
Considering the energy and environmental impact of any lighting design is vital. Lighting is a palpable user of energy and can have destructive impacts on ecology and environments. All our work is therefore united by our ethos of environmentally conscious design.
Full-service lighting – what do clients want?
As a client, you want a lighting designer that:
has a close collaborative relationship with other specialists
has (and continually generates) insights into the wider building process
finds inspiration by collaborating formally and experimentally with colleagues outside of the industry
has a desire for innovation and challenging norms
promotes a culture of collaboration
has a track record in delivering successful designs through cooperation with clients, architects, designers and a range of engineering disciplines
We find working as part of a multi-disciplinary firm and working with other specialisms gives us more empathetic insights, drives innovation and makes us better, more collaborative designers.
Our input can range from all design stages of a project, from planning & concept, through design development and into the construction phases.
What is the future of lighting design?
Ironically, the lighting landscape is in a constant state of flux. Circadian lighting, LIFI, The Internet of Things, Intuitive Controls, Experiential Design and Health & Wellbeing are some of the issues that are currently emerging to define the future of Lighting Design. We need to ensure that technology does not overtake the human aspects of building design. By understanding the significance of these developments, we can help to navigate through this period of change. We are designing the future we want – not waiting for it to arrive.
The lighting design process.
Once an architect has started work, we begin by assessing and exploring options; thinking about how people will use a space, how occupants might move through and interact with it, and how natural light could be utilised in the best possible way.
Visual concepts and mood boards help us kick-off initial discussions, where we discuss user journeys, atmosphere and practical requirements. Visual communication can be anything from hand sketches and cardboard models, to Photoshop, CGI, and even taking sample lights onto a site.
We commit to exploring all options to find the perfect solution. Our creative process is enhanced by the team's practical knowledge; our final designs specify all technical detailing and our experienced project leaders supervise the construction process.
We believe light can enhance human experience, and we've been doing so for more than 20 years. Let us show you what we've learned.