Our people: Paulie Roche.

Understanding the world through immersive experiences.
Paulie joined our London office in 2015 and is Principal Audiovisual Designer in our Intelligent Buildings group.
My career started…
…when I was a week away from beginning my training to become a chef in Ireland! Something told me it wasn't right, so I decided to take a leap of faith and pursue a career in the music industry.
I started as a sound engineer for live gigs…
…at infamous Dublin venues like Whelans, The Village and The Voodoo Lounge. It was here I got the opportunity to work for bands like Caribou and Biffy Clyro and many others and got a taste of the career I wanted.
I then moved to Manchester, a city whose sounds I grew up with, to study professional audio technology and digital production at Salford University.
I became fascinated with the sound of spaces, spatial and immersive audio.
My role at Hoare Lea…
…is varied. I work under the Audiovisual team and I predominantly focus on the Arts and Culture sector. It's the law now that a percentage of cost of construction of new buildings be allocated to commissioning artworks into the project, so my projects can be anything from feature audiovisual elements in public buildings to fashion show sound design, to one-off temporary installations, to permanent sculptures and exhibitions.
Art is important to me…
…because it has played a big part in my life and has sculpted how I see the world.
Art can bring emotion. It can make you feel something and create memories that can stay with you forever.
In the work we do, I want to provide people with the opportunity to have these experiences and keep art alive. Whether that is alone, with a loved one, or beside thousands of strangers.
I have worked on…
…a variety of projects in my career. In a previous company, I contributed to sound system designs in stadiums including London Olympic Stadium and Wimbledon No. 1 Court. However, Hoare Lea has given me the opportunity to work on smaller, unique and creative projects. These include Hive at Kew Gardens, an entry for UK Pavilion for 2020 World Expo and Reverie.
A lot of our creative design projects…
…have evolved around the theme of nature and sustainability – words that can often be corrupted and sadly end up masking real environmental issues. This is where creative design comes in. We can explore nature with detail we wouldn't have access to normally and we use it as a stimulus for sound, video or light.
For example, we recently installed a sonar buoy in the River Thames. We used the activity it detected to trigger sounds and visuals of a mobile application. This reflected the activity in the river and gave a sonic and visual representation of what goes on beneath the surface.
My job excites me because…
…there is an opportunity to implement technology in new and interesting ways. We use live, natural data a lot to create evolving, generative and immersive experiences that reflect the reality of something.
For example recently using live data and information from a pair of satellites orbiting the sun to provide sounds for a sculpture in Taiwan and data from the very first Bramley Apple tree to recreate a ghost-like silhouette of the dying tree.
In buildings, data can allow us to design systems that enhance a space and to create powerful experiences that visitors can connect with.
BEAM Pavilion at Glastonbury Festival…
…was a fantastic project to be involved in. This installation explored the life of a Cornish Black Bee colony through an immersive, multi-sensory audiovisual experience. The music was composed by a collective including the incredible Spiritaulzed with contributions from Sigur Ros, Daniel Avery, Amiina, First Aid Kit and Ninja Tunes.
These compositions will hopefully be released as an album this year. We toured the previous album throughout the UK, designing a bespoke surround sound system for every venue.
I was part of a panel discussion at the University of Glastonbury discussing the project and was lucky enough to perform with the group live on the Sunday night of the festival… Unfortunately, though, we were on at the same time as Janelle Monae, The Streets and The Cure!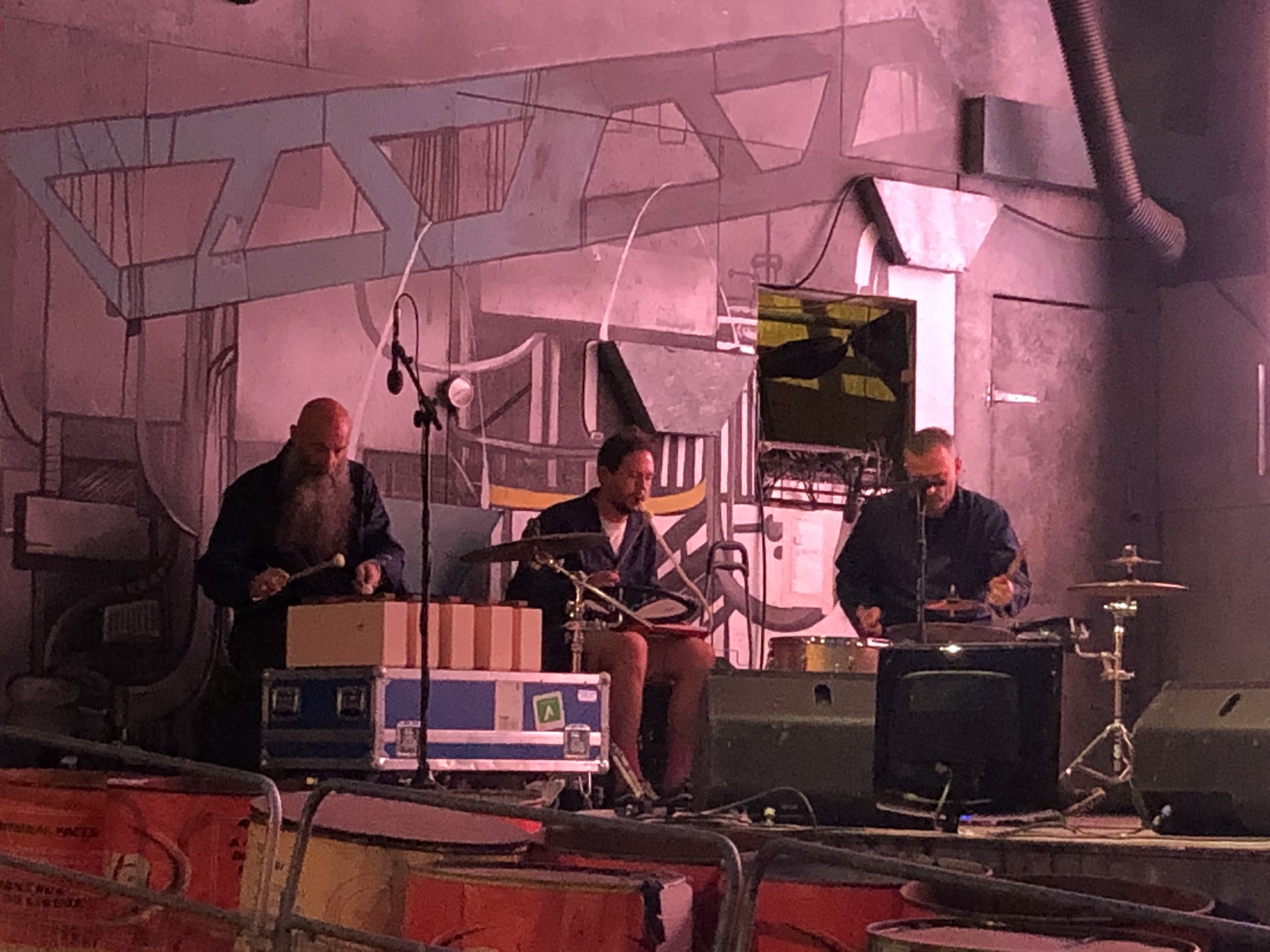 Our work on BEAM Pavilion has been included in the Creative Review annual alongside work from Spotify, BBC branding and the Whitney Museum.
We're also up for several design awards.
In my spare time…
… Sometimes I run. It never feels good at the time but, I usually feel better for it afterwards! I have run marathons on four continents – the most recent being a race around Torres del Paine in Patagonia which was incredible.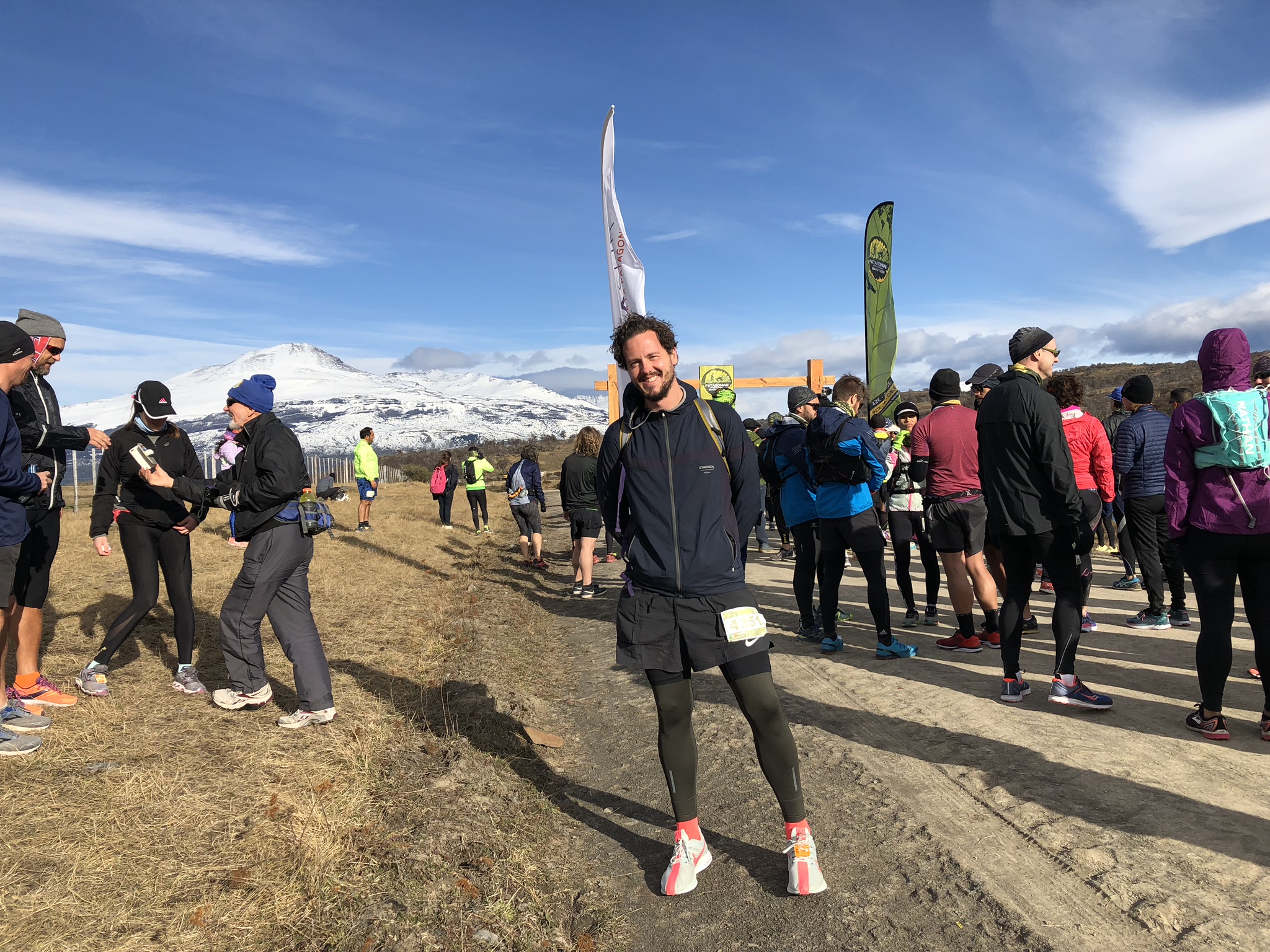 I also like to hide around in galleries. I visited the Venice Art Biennale recently for the first time which was amazing. Joined by others, I have recently been pitching concepts for design and art competitions in the UK and Europe – fingers crossed.
And, while I didn't peruse a career as a chef, I still cook a bit… try the fish!