Our people: Kyle Hussain.

Our people in the middle east.
We're marking a decade of our firm working in the Middle East with a range of unique events and anniversary activities.
This is the ninth in a 10-part series of people pieces, in which Hoare Lea employees and partners share their personal stories of working in the region.
Name: Kyle Hussain
Title: Associate Electrical Engineer
Status: Based in our Abu Dhabi office
What made you decide to work for Hoare Lea in the Middle East?
I had always wanted to work abroad, and the Middle East was somewhere that appealed to me because of the scale of the projects we do here. So, when an opportunity at our Abu Dhabi office came up, it was a no-brainer. There was also the added incentive of heat; while I enjoyed my time working in our London office, I'm a cold-blooded creature and a move to the sunshine was welcome!
What was your experience of moving over like?
It was really easy for me. The Abu Dhabi office is full of great engineers who are passionate, knowledgeable, and want to deliver great work. My opportunity out here was a secondment to begin with and so I had a 'try before you buy' period before making things more permanent. Thanks to my secondment, my wife saw enough of the UAE to know she'd enjoy living here and so I like to think that made it much easier for her to come and join me.
What would you say to someone considering a secondment or move to one of our Middle East offices?
Go for it! We work on some great projects and it will add a new dimension to your engineering experience.
Since moving to the Abu Dhabi office, my role has expanded from leading our electrical design work on projects to overseeing all disciplines, including specialist groups and sub-consultants.
What's been your most challenging project?
The most challenging has to be the Dubai Expo 2020 project. The scale of it is colossal, it has an accelerated programme, and the ultimate deadline is immovable! That said, to say that I am contributing to our delivery of this gives me a great sense of satisfaction.
Do you have a favourite memory of being out in the Middle East?
Discovering that St Patrick's day is widely celebrated in the UAE by the expat community came as a great surprise on the day I arrived here!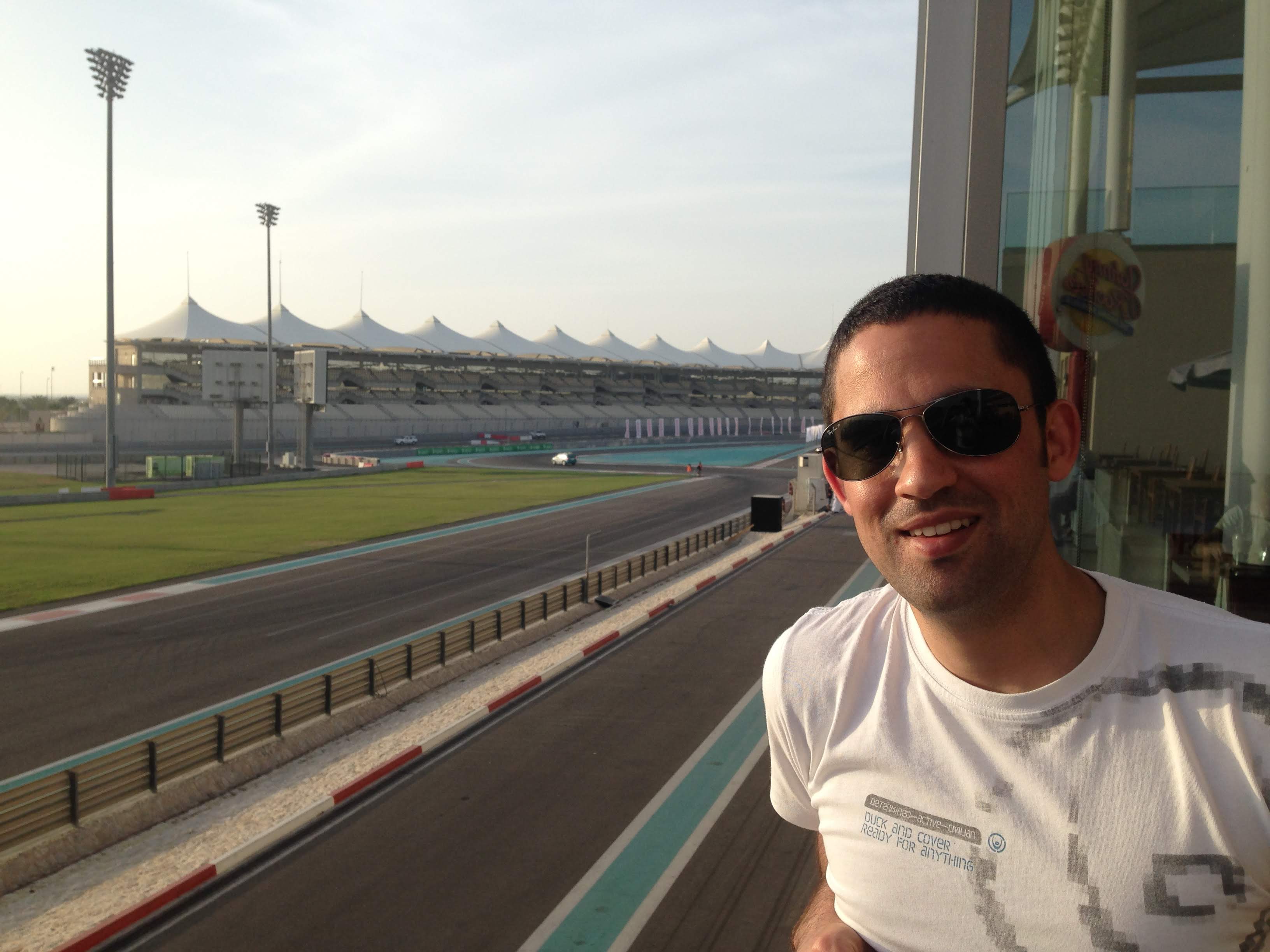 What do you believe makes our Middle East teams work so well?
It's personal. It really is. As an expat, your work colleagues become a lot more like part of the family, especially when you're so far from your own. That means we all go that bit further to make sure we don't let anyone down – I think that's the key thing that makes our team work so well.