Inside the Australian market.

5 minutes with Ken Loh.
This year we undertook an exciting collaboration with Umow Lai, a national MEP engineering practice based in Australia.
Recently, Director Ken Loh took the time to chat with us about the firm's work and the opportunities the Australian market offers.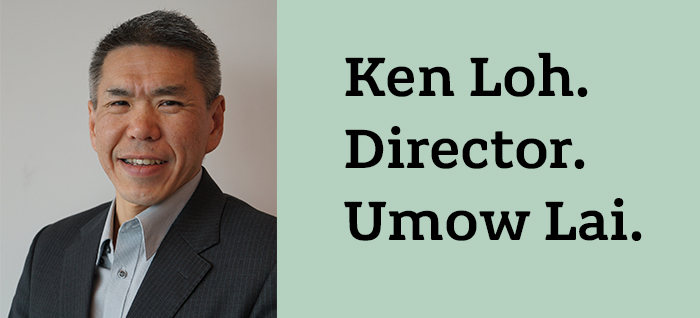 Tell us about your role at Umow Lai.
I am the Director responsible for Marketing and Business Development for Umow Lai. As with all other Umow Lai Directors, I am also involved with leading several major projects and my focus at present is on the education and aviation sectors.
Where do you think the business sits in the Australian market?
Umow Lai is unique in the Australian market because, although we're not as large as global engineering firms, we have an established reputation that means we often compete for the same work.
We've really carved out a unique position in the market, especially within the education, laboratory, healthcare and sports/recreational sectors.
What are the key challenges the Australian built environment industry is currently facing?
We've seen unprecedented spend on infrastructure and population growth that has led to the increasing interest from global competitors in the Australian market. In the built environment, we have had to cope with the rapid increase in demand across almost all sectors and there is certainly pressure to turnaround projects faster, which poses a challenge.
What opportunities do you think these challenges present?
We have the opportunity to establish connections and partnerships locally and globally to broaden our expertise and leverage resources. Working with firms such as Hoare Lea is key to achieving this.
What are the current sectors in demand across Australia at present?
Noticeably, there has been an increased demand in education, housing, sports and recreational facilities, in addition to quality aged care communities, in recent years.
The increasing demand we're seeing in our industry is the result of a society that's growing through migration and also has an ageing population.
What do you think has driven the demand in these sectors?
As a country, Australia is certainly an attractive destination to live and raise a family. It's a safe and clean environment and the proximity to Asia (with its increasing middle class) provides further growth in tourism and migration.
In the education sector, the country maintains a reputation as a place with world-class educational facilities and this perception is especially prominent throughout Asia. This is a strong factor driving the recent growth in international university students – and the need for high-quality accommodation – across the nation. It's an exciting time.
You can read more about our collaboration with Umow Lai here.